The intelligent bathroom heater
Efficient, Long-Lasting Heat
Heat retentive fluid in the Fina-E Blue stays warm even when the towel rail has stopped drawing power, providing lasting warmth without using extra energy. Effective for room heating and towel warming, the slow cool down time of the Fina-E Blue keeps running costs at a minimum and optimises efficiency.
Intelligent Bluetooth Programming
The Fina-E Blue puts control of your bathroom heating right into the palm of your hand with its smart Bluetooth programming. Using the Terma Blueline app, you can create a detailed weekly heating schedule, selecting precise times and temperatures for your towel rail, all from a user-friendly interface. Just reach for your phone and make quick and easy adjustments – bathroom heating has never been more intuitive.
If you just want a bit of extra warmth at short notice, the Fina-E Blue's heating element lets you switch between 5 heat levels or access a 2-hour timer function with the press of a button. It's simple control that's useful for on-demand drying whenever you need your towels to be kept warm.
Standalone Bathroom Heating
Electric towel rails like the Fina-E Blue operate completely independently so you can run your bathroom heating without having to warm the rest of your home at the same time. An efficient choice during warmer months or for when you want to dry towels without switching on your central heating.
Splashproof Protection Rating
Every Fina-E Blue electric towel rail is IPX5 rated, making it splashproof and resistant to low pressure jets of water – ideal for wet rooms, bathrooms and en suites. It is designed for hassle-free professional installation and can be used in any zone 2 or zone 3 bathroom area.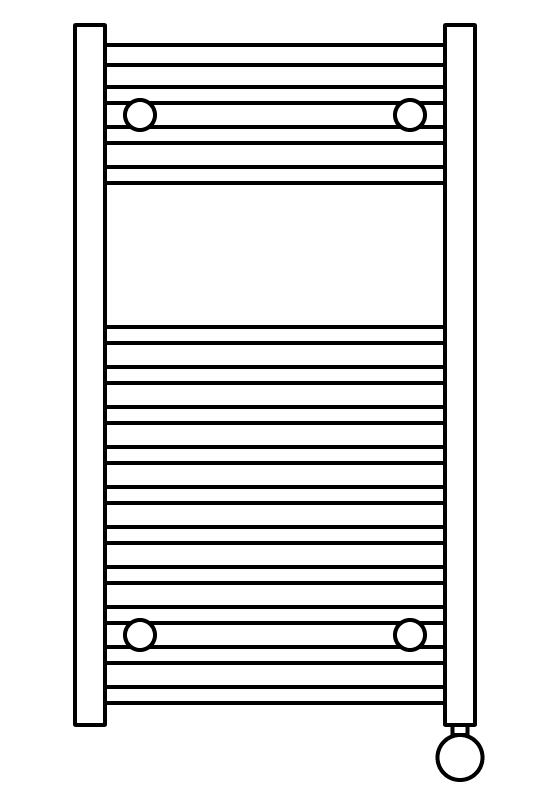 Wattage: 200w
Width: 400mm
Height: 700mm
Depth: 30mm
Weight: 8.5kg
IP Rating: IPX5
IEC Class: Class I
Colour: Chrome
Warranty: 5 Year
Cable Length: 1.5m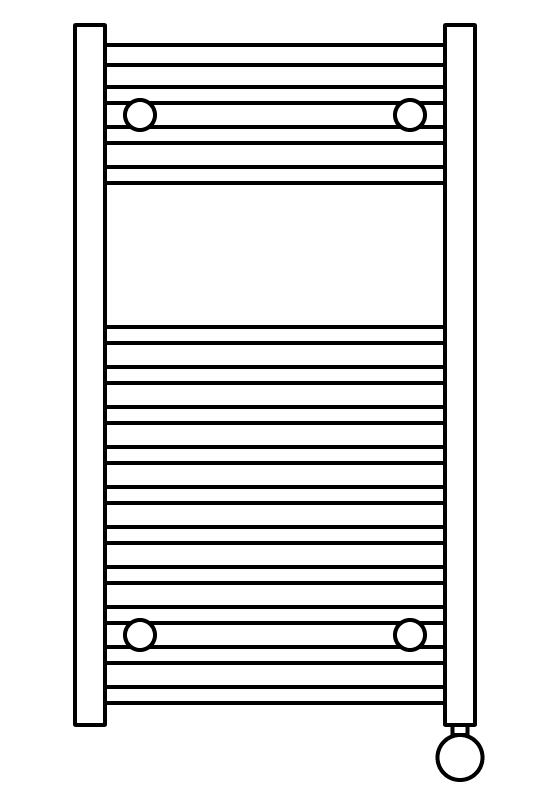 Wattage: 300w
Width: 400mm
Height: 700mm
Depth: 30mm
Weight: 8.5kg
IP Rating: IPX5
IEC Class: Class I
Colour: Chrome
Warranty: 5 Year
Cable Length: 1.5m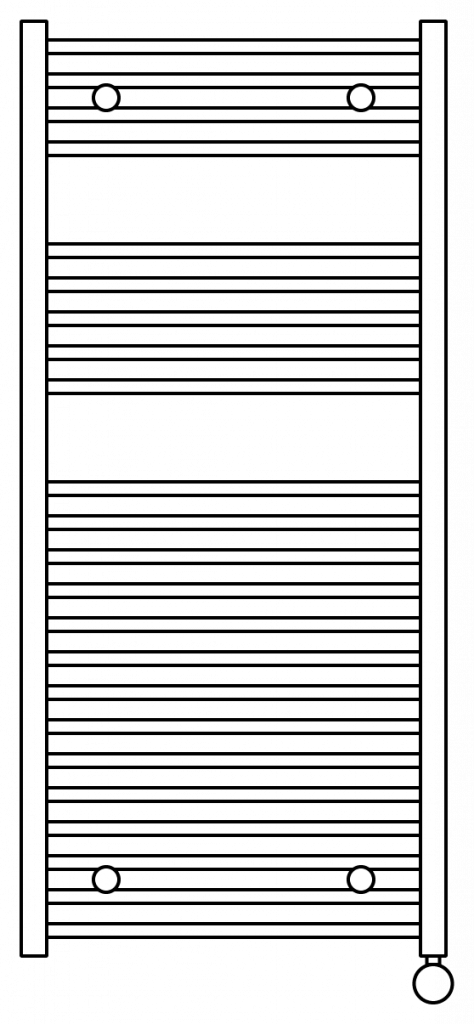 Wattage: 300w
Width: 500mm
Height: 1100mm
Depth: 30mm
Weight: 15kg
IP Rating: IPX5
IEC Class: Class I
Colour: Chrome
Warranty: 5 Year
Cable Length: 1.5m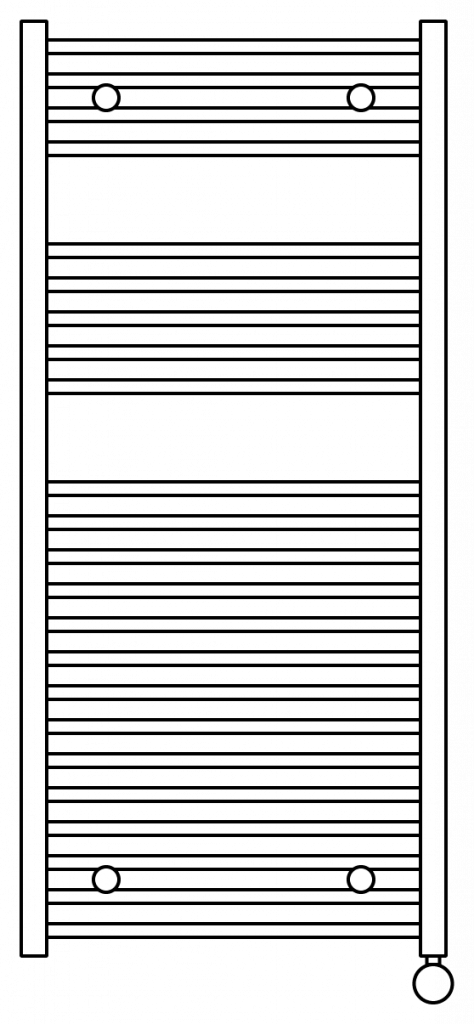 Wattage: 400w
Width: 500mm
Height: 1100mm
Depth: 30mm
Weight: 15kg
IP Rating: IPX5
IEC Class: Class I
Colour: Chrome
Warranty: 5 Year
Cable Length: 1.5m

Wattage: 400w
Width: 500mm
Height: 1500mm
Depth: 30mm
Weight: 22kg
IP Rating: IPX5
IEC Class: Class I
Colour: Chrome
Warranty: 5 Year
Cable Length: 1.5m

Wattage: 600w
Width: 500mm
Height: 1500mm
Depth: 30mm
Weight: 22kg
IP Rating: IPX5
IEC Class: Class I
Colour: Chrome
Warranty: 5 Year
Cable Length: 1.5m
Download Fina-E Blue Datasheet
Download Fina-E Blue Manuals