How to Heat an Open Plan Property
The benefits of open plan spaces are well documented. In domestic spots, they bring families together and make homes feel lighter and brighter. In workspaces, they're proven to aid collaboration, teamwork and innovation. Whilst a large, open layout may make a space feel more welcoming, they can offer a unique heating issue – having the opposite effect. We're here to explore how Ecostrad's range of electric heating solutions can bring necessary warmth to an open plan, perfect for residents, colleagues, and customers alike.
Why electric heating is ideal for open plans
Instead of heating the air like convection, radiant warmth travels as an electromagnetic wave to heat people and objects directly. This type of directional warmth is ideal for open plan areas as it is not lost to draughts or high ceilings. The sum of the room's air volume does not need to be heated for occupants to feel warm, maximising efficiency and reducing running costs. Infrared heaters and electric radiators both emit radiant warmth.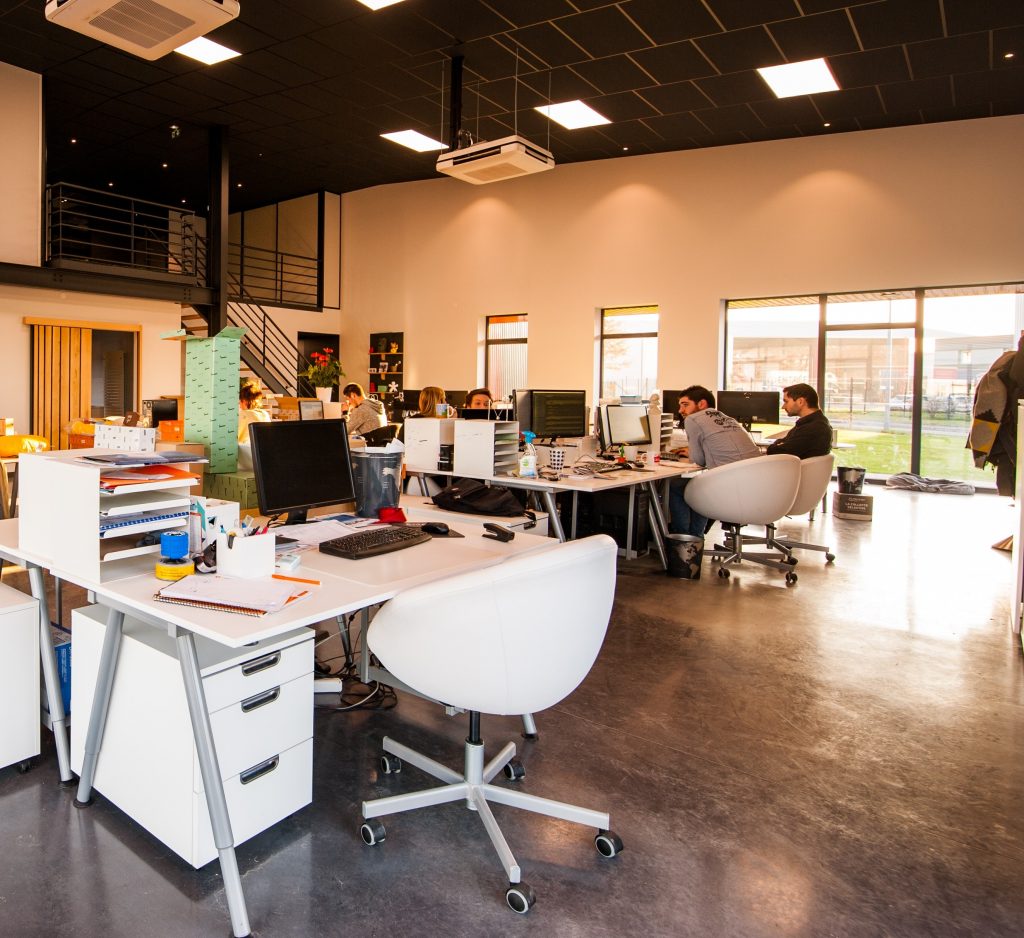 Electric heating is 100% efficient at point of use. It converts every watt of energy drawn from the wall into usable heat, ensuring zero unnecessary heat loss. When paired with a green energy provider, they become 100% efficient from start to finish.
Packed with advanced energy management functions, like open window detection, 24/7 programming and WiFi and Bluetooth control – our electric heaters are all Lot 20 compliant.
Flexible installation options
As well as traditional wall-mounting, there's freestanding and ceiling mounted options on offer, providing a convenient installation option for any space. This makes them perfect for open plan spots, as heating may be required in the centre of the room, where no direct wall space is accessible.
Ceramic electric radiators
Ceramic electric radiators look and operate very similarly to normal electric radiators, but with one key difference: they have ceramic stone at their core. As ceramic is excellent at locking in heat once it's been generated, these electric radiators are renowned for their ability to carry on distributing warmth long after switch-off.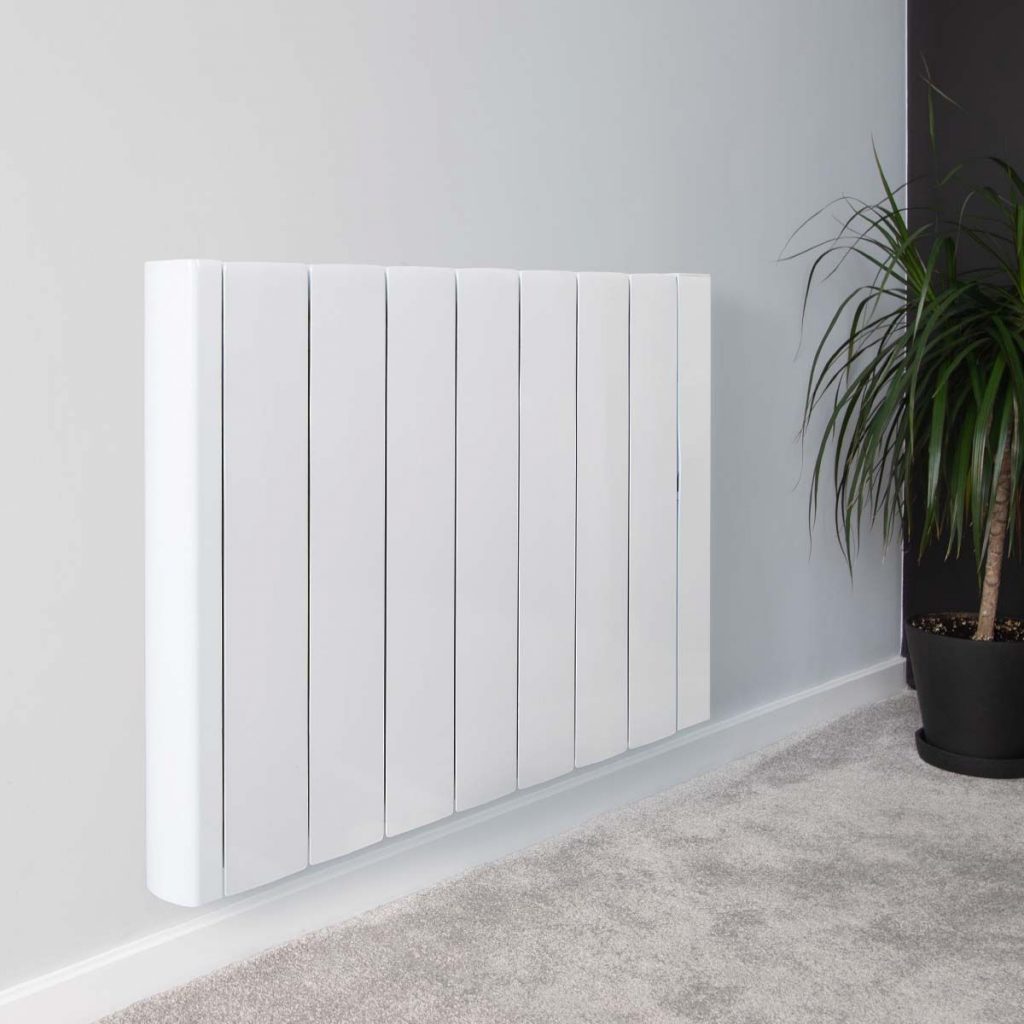 Why do they work for open plans?
All radiators give off some amount of radiant heat, but ceramic electric radiators give out the most. It's a straight 50:50 split of convection and radiation – as opposed to the usual 2:1 – meaning they heat the air as well as people and objects. They're specifically suited for open plans as they combine the responsive comfort delivered by convection with the robust, airflow-defying technology of infrared. They also require no annual maintenance, as they do not ignite any fuel in order to function – just remember to keep them clean.
Our top ceramic radiator pick: The Ecostrad iQ Ceramic
Can be installed freestanding, for flexible spot heating
 

In-built WiFi connectivity makes accessing settings straightforward

 

Motion sensor technology minimises micromanaging and energy usage
Infrared heaters work by either heating up a bulb, in the case of patio heaters, or by heating a tightly coiled wire element, in the case of infrared panels. If you've got a high-ceilinged or particularly large open plan space, opting for a heater that delivers 100% of its warmth through radiation is the best bet.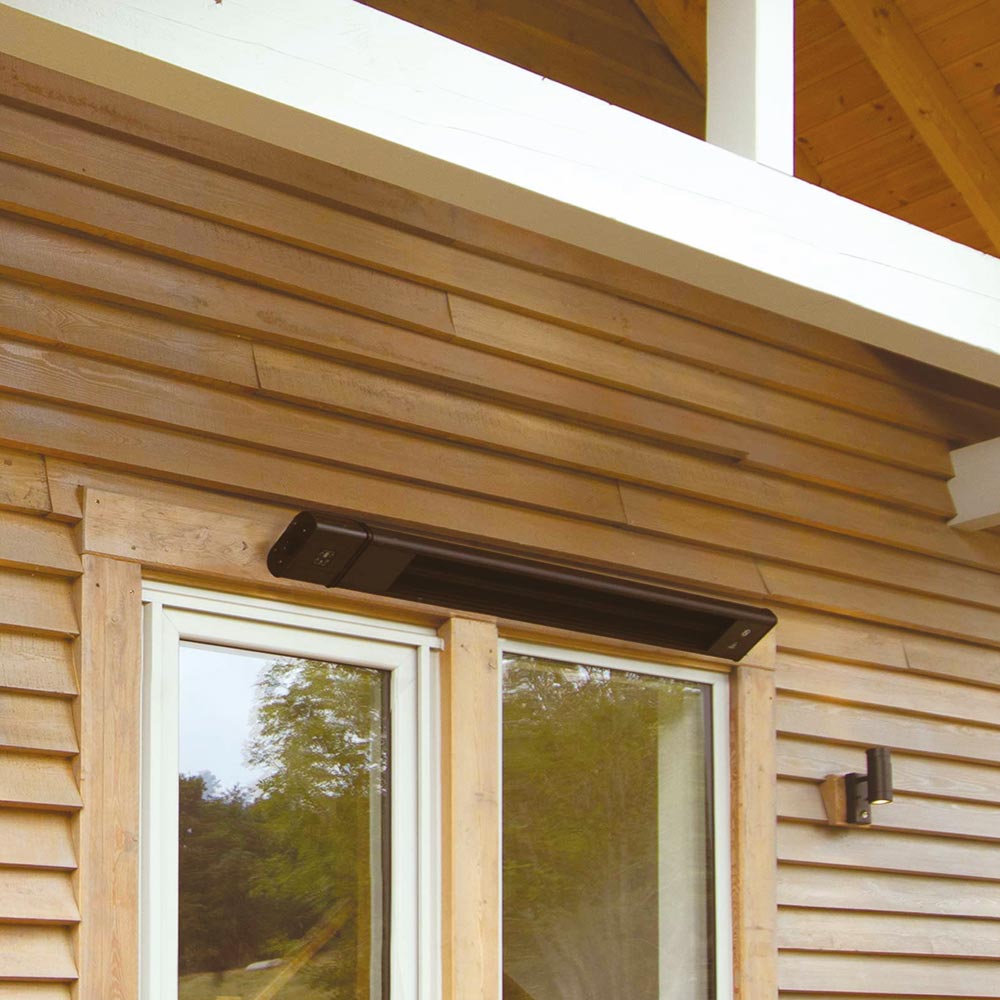 Why do they work for open plans?
Our top infrared heater pick: The Ecostrad Thermostrip
A stylish matt black heater ideal for domestic, commercial and public use, the Thermostrip provides discreet, all-day comfort through gentle far infrared warmth. This kind of heat is mellow enough for sustained indoor use, but still powerful enough to spread evenly across spaces of up to 24m­­².
The Thermostrip can be controlled manually via a simple on/off button, but for more comprehensive management, we always recommend pairing it with an external digital controller. This will provide more in-depth energy management features, like custom scheduling, temperature accuracy to ± 1 °C, as well as making the heater accessible from one handy spot.
No distracting glare – ideal for offices and commercial spots
Wall or ceiling mountable
Compatible with DIY installation
Start heating your open plan space effectively today
If you're looking to heat an open plan space, look no further than Ecostrad's range of electric heaters. From smart electric radiators to portable patio heaters, there's a solution that'll warm any space efficiently. Lot 20 compliant, zero maintenance and robust warranties will ensure the open plan in your property is reliably warm and welcoming time and time again.