Ecostrad's £10,000 Community Makeover – A Transformative Partnership with Hull FC
In an exciting collaboration that promises to bring warmth both on and off the rugby pitch, we are proud to announce our innovative £10,000 Community Makeover project. This initiative celebrates the commencement of the new principal partnership between Hull FC and Ecostrad by bringing efficient, sustainable heating to the local community.
What is Ecostrad's £10,000 Community Makeover?
Our goal is to help community clubs, organisations, and facilities in Hull and the East Riding create comfortable and energy-efficient spaces for their members and patrons. The lucky winners of the Community Makeover will receive up to £10,000 worth of electric heating systems for their building. Ecostrad will work closely with the winners to plan and execute the renovation works, ensuring that the installation of our modern, energy-efficient heaters is a seamless and transformative process. Our collaboration extends beyond funding – we're here to guide you at every stage, creating a lasting impact on sustainable heating in your community.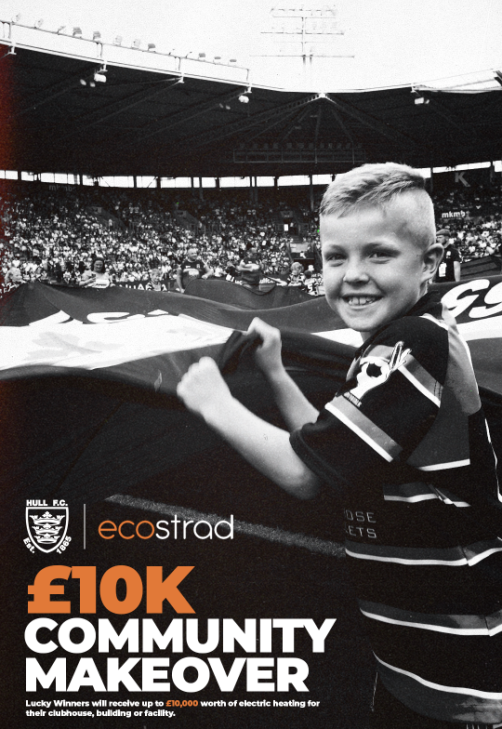 If you're part of a community rugby league club, a community facility, or an organisation in Hull or the East Riding, you are eligible to apply for the Ecostrad Community Makeover. To nominate a deserving candidate or apply for this incredible opportunity, simply share a few details about who you're nominating and why they deserve an Ecostrad makeover.  
Nominations are open, and you can apply by clicking here. 
The winners will be carefully chosen by a panel comprising representatives from Hull FC and Ecostrad. The announcement will occur in November, and the makeover itself will take place in the New Year. So, don't miss out – apply today! 
Our commitment to the community
As a Yorkshire-based company, Ecostrad has always been passionate about giving back to the local community. Our partnership with Hull FC and the £10,000 Community Makeover project are a testament to this commitment.  
Here's what Stephen Hankinson, Managing Director of Ecostrad, had to say:  
"To kick off this partnership, we want to extend the warmth beyond the rugby pitch. We're setting the standard for how we mean to go on, by giving away not just a makeover, but a complete transformation – a chance for a deserving organisation to embrace a more sustainable future."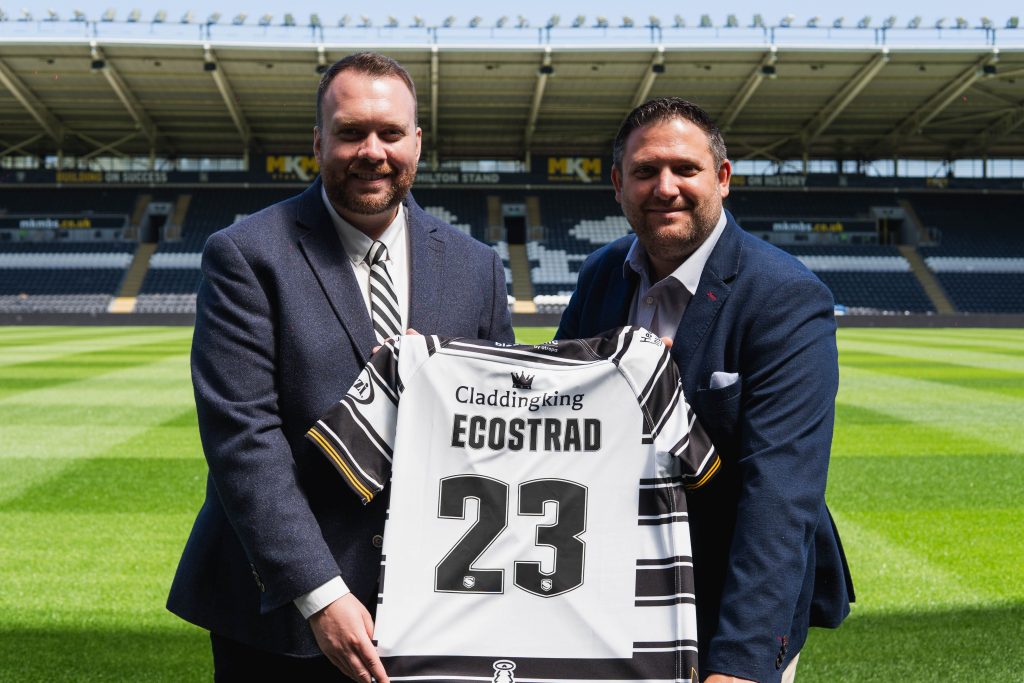 A shared vision of sustainability and community support
Hull FC Chief Executive, James Clark, echoes the sentiment:  
"In the spirit of unity and community, Hull FC is thrilled to partner with Ecostrad for this incredible initiative.  
Our shared values of sustainability, efficiency, and community support are at the heart of this partnership, and the Community Makeover project embodies our commitment to creating a positive impact. We encourage all eligible community clubs and organisations in Hull and the East Riding to seize this opportunity.  
Let's transform spaces and build a greener future together." 
So, join us in making a meaningful difference in your community. If you know of a deserving organisation that could benefit from the £10,000 Community Makeover, don't hesitate to nominate them for this incredible opportunity. Best of luck from us all at Ecostrad and Hull FC!