Ecostrad Brings the Heat to Hull FC as New Principal Partner for 2024
We're thrilled to announce that Ecostrad will be the official principal partner for Hull FC. You'll be seeing our name on match days and on the new 2024 kits, which will be available later in the year. This partnership will spark new and exciting opportunities and we can't wait to see what the 2024 season has to hold for the team. 
Established in 2018, we specialise in the manufacture of efficient electric heating solutions for both domestic and commercial settings. From designer electric radiators to smart infrared heaters, modern towel rails and more, our products combine advanced heating technology with elegant aesthetics to offer the very best for our customers. Our focus is firmly placed on supplying eco-friendly electric heating and we always strive to find the perfect balance between innovation and affordability, without compromise.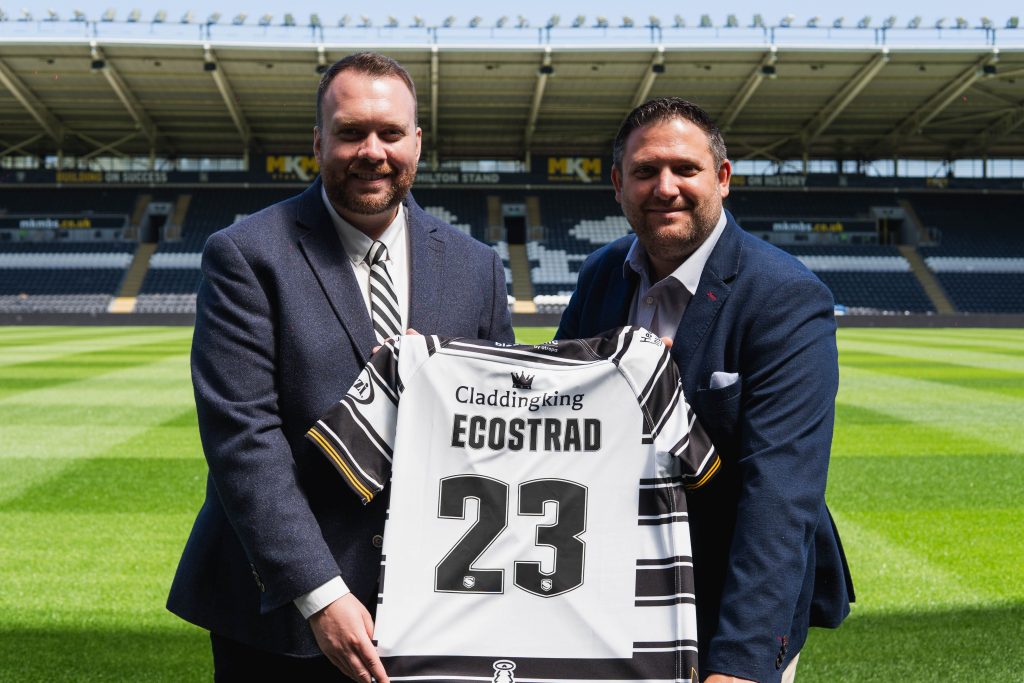 Here's what Chief Executive, James Clark had to say about the partnership:
"As a club we're proud to partner with Ecostrad on what promises to be an electric season! We are proud to establish this new partnership with one of the UK's leading organisations in their sector, whose ambition, drive and growth is aligned to our long-term aspirations as a club."
Shaping a sustainable future with electric heating
As the UK moves closer to its 2050 net-zero carbon emissions target, one of the key things that's changing is the way in which we heat our homes. At Ecostrad, we are dedicated to supplying sustainable heating that can help to pave the way towards a greener future.
100% efficient at point of use, all our electric heaters convert every watt of energy taken from the wall into usable warmth, so nothing goes to waste. When paired with a green energy supply, our products are completely carbon neutral from start to finish, making them the perfect alternative to gas central heating.
Offering unparalleled, cutting-edge control, our range of electric heaters are also packed full of energy-saving features to help trim running costs and improve energy consumption. Controlling your heating via your smartphone, voice-activated control, motion detection and precise temperature management are just some of the sophisticated features found in our products to help make managing your heating more convenient and efficient than ever. 
"We recognise we have a voice to encourage our community to explore innovative, cost-effective and sustainable solutions, such as those pioneered by Ecostrad through their vision on smart technology." – James Clark, Chief Executive of Hull FC.
Our dedication to local partnerships
As a Yorkshire-based company, we're proud to support our local community, which is why this partnership with Hull FC is so important to us. As part of our new alliance, we promise to extend our exceptional customer support and an exclusive 20% discount to our Hull FC family.
Continuing to share his thoughts on this new partnership, James Clark went on to say:
"We have been really impressed during our conversations with Jeremy, Stephen and the team at Ecostrad, not only for their enthusiastic approach to growing their own organisation, but also their eagerness and commitment to support Hull FC, our supporters and stakeholders.
"We are pleased to welcome them to our established family of partners who continue to play a key role in the long-term sustainability of our club, and we look forward to collaborating on some fantastic opportunities for our fans and corporate partners."
At Ecostrad, we're really proud to be a part of the Hull FC family. Our Managing Director, Stephen Hankinson, has explained what the partnership means to him and the rest of the Ecostrad team: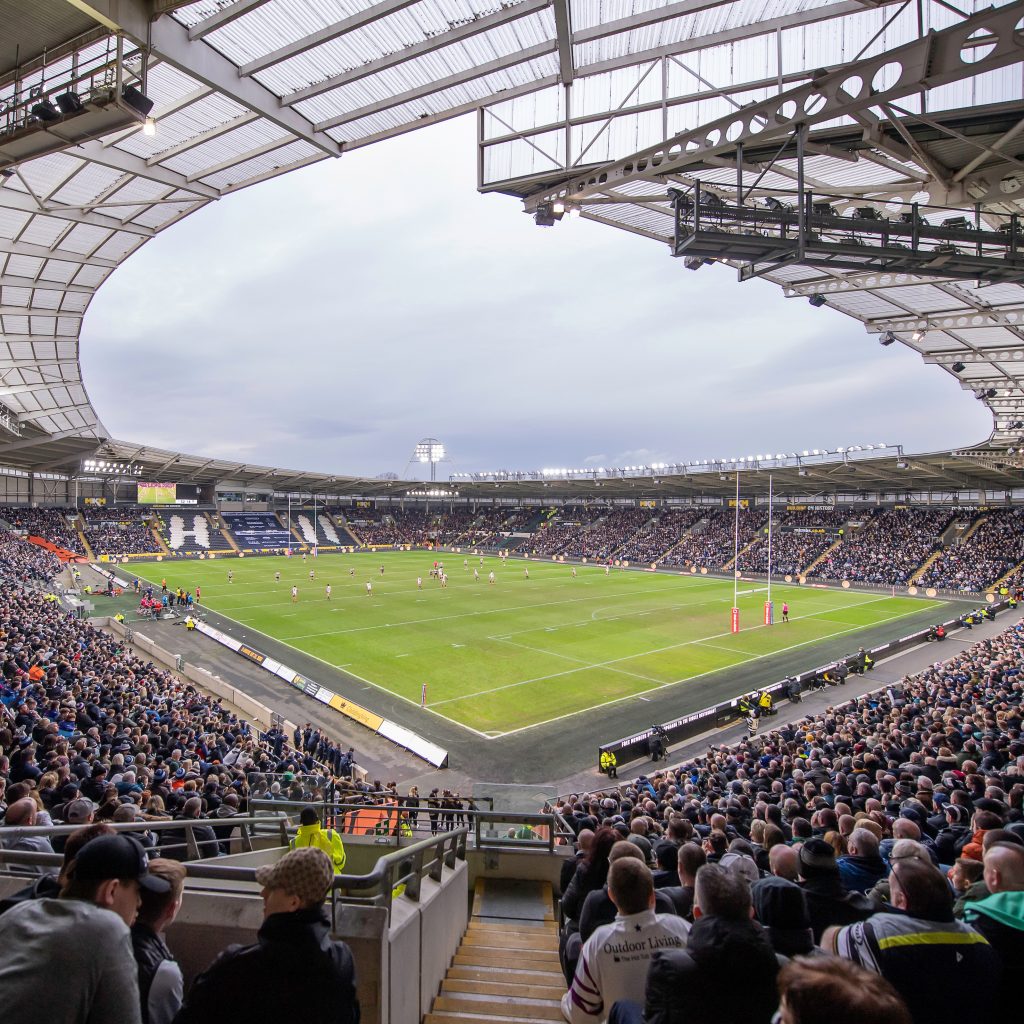 "We are absolutely thrilled to be aligning ourselves with Hull FC, a club that embodies the very values we hold dear at Ecostrad – community, innovation, and sustainability. Hull FC is more than just a club – it's a family and a source of immense pride for the people of Hull. We are astounded by the unwavering passion of the fans and the tightly-knit community that surrounds the club. 
"We believe this partnership will not only bring energy to the pitch but will also radiate warmth into every corner of the community. Together, we look forward to making strides in promoting energy efficient heating solutions while supporting the club that so many love. It's more than just a game, and we're ready to play our part."
Ecostrad & Hull FC get ready for an electric season
Our partnership with Hull FC begins as of June 2023. Keep an eye out for the Ecostrad name on match days and make sure you take advantage of an exclusive 20% off Ecostrad products – available on our retail site, Electric Radiators Direct. Ecostrad is ready to kickstart the new season. Are you?