How to heat commercial spaces with electric patio heaters
When it comes to heating commercial spaces, traditional methods often fall short in meeting their unique needs. That's why more and more businesses are opting for an alternative – electric patio heaters. These versatile heaters revolutionise heating efficiency and user comfort in these harder-to-heat areas – but how? Let's dive in.
What makes electric patio heaters ideal for commercial spaces?
Electric patio heaters offer an array of benefits tailored to every type of commercial space, making them the go-to solution for many businesses:
Direct heating – Infrared technology travels in waves, delivering direct, focused heat to everything in its path, regardless of airflow.
Heating zones – Electric patio heaters concentrate warmth in their line of sight without unnecessary overspill, making them perfect for lofty interiors and high-ceilinged rooms.
Versatile installation – Suitable for a wide range of applications, they can be installed both indoors and outdoors.
Discreet & lightweight – With compact builds and subtle low-glare lighting, electric patio heaters seamlessly integrate with any design scheme.
Energy efficient – Boasting 100% efficiency at point of use, they can be paired with renewable energy for a carbon-neutral solution.
Wall & ceiling mounting– Suitable for installation at different heights and surfaces, electric patio heaters adapt to the unique size and spatial needs of each space.
Low maintenance – Unlike combustion-based systems, electric patio heaters require minimal upkeep and eliminate the need for fuel storage or sourcing.
Heating commercial spaces with electric patio heaters
Commercial spaces include:
Shops
Offices
Pubs, restaurants & cafes
Supermarkets
Typical pain points for heating commercial spaces:
Indoor/outdoor seating
Semi-exposed settings that require greater coverage
Open plan interiors
Long opening hours
Aesthetics & space constraints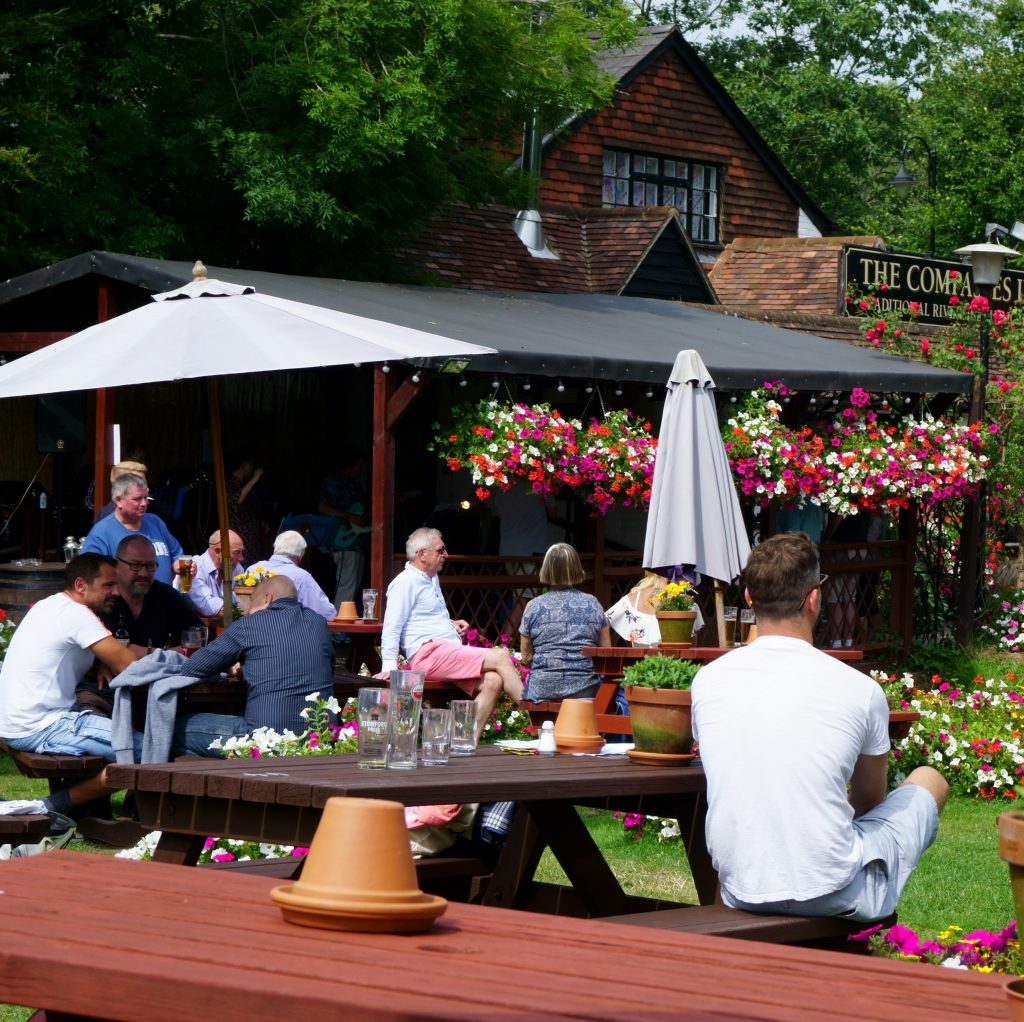 For commercial spaces that see a combination of indoor and outdoor use, it's important to offset the cold with a heater that can withstand draughts and isn't concerned with heating the entire volume of a room. With targeted heating capabilities, electric patio heaters maintain a consistent ambient temperature that is particularly effective in outdoor or semi-outdoor areas. Their compact designs and discreet aesthetics provide a comfortable and inviting atmosphere for customers and employees alike. Plus, they're extremely efficient, so even when used over long hours, they're designed to use as little energy as possible.
What type of electric patio heater is best?
A mediumwave electric patio heater is best suited to these types of commercial spaces. Fitted with a carbon filament bulb, they emit a calming low-glare that double features as atmospheric ambient lighting. Their medium wavelength is fast-acting but also long-lasting – ideal for all day use that doesn't become too intense for the user. While mediumwave heaters can withstand some airflow, it's recommended to install them in sheltered outdoor spaces or semi-exposed interiors.
We recommend: Ecostrad Thermaglo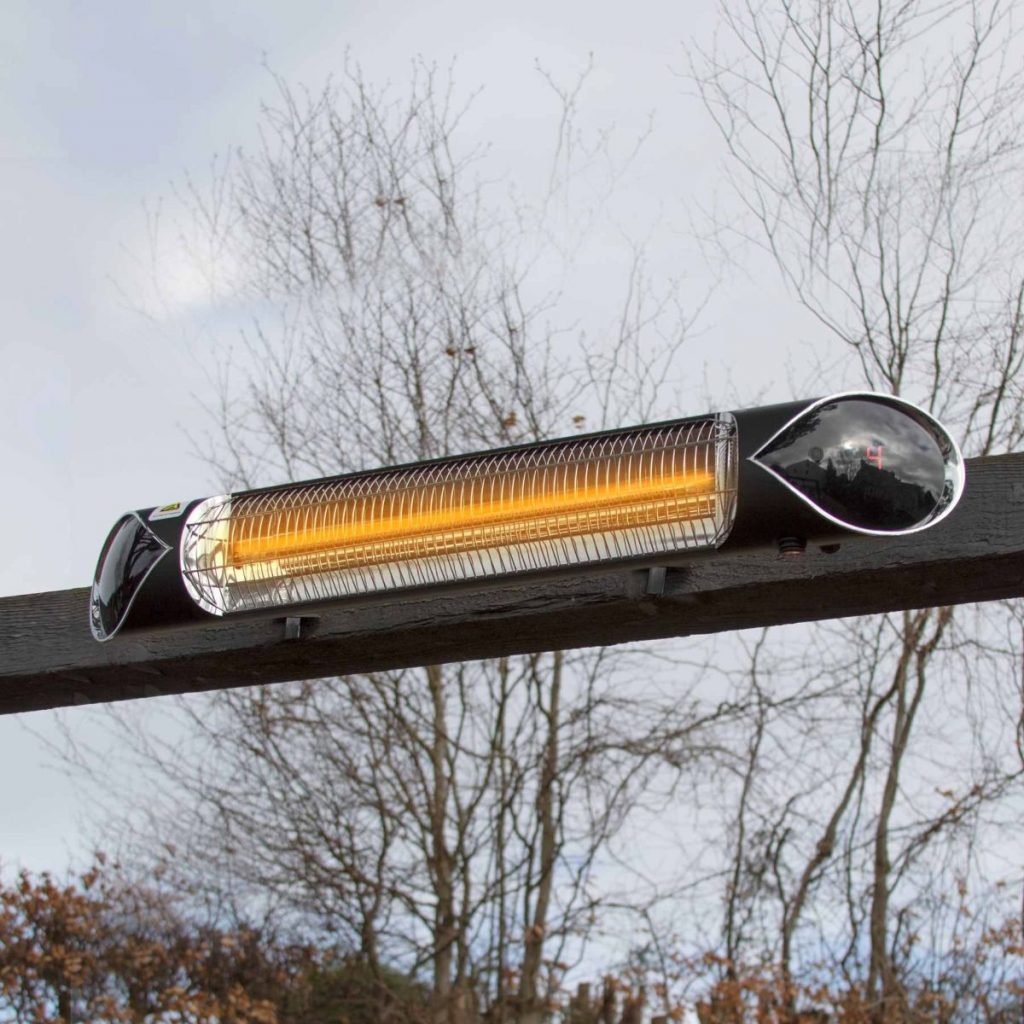 Key features:
Remote control
4-stage power output
Integrated timer function
Robust IP55 rating
The Ecostrad Thermaglo ticks all the boxes when it comes to fuss-free commercial heating. Its cutting-edge carbon fibre element excels in partially covered outdoor areas, and its ultra low-glare lighting allows for cosy, discreet positioning above seating areas. With remote control, settings can be adjusted from afar – choose from four heat settings and utilise the 1–9-hour timer function for ultimate user convenience. With effortless heat management at your fingertips, the Thermaglo is the answer to maintaining comfort in busy commercial areas.
Heating public spaces with electric patio heaters
Schools
Churches
Hot yoga studios
Leisure centres
Museums & art galleries
Typical pain points for heating public spaces:
Vast, open interiors
High ceilings
Safety considerations
Occupancy fluctuations
High energy costs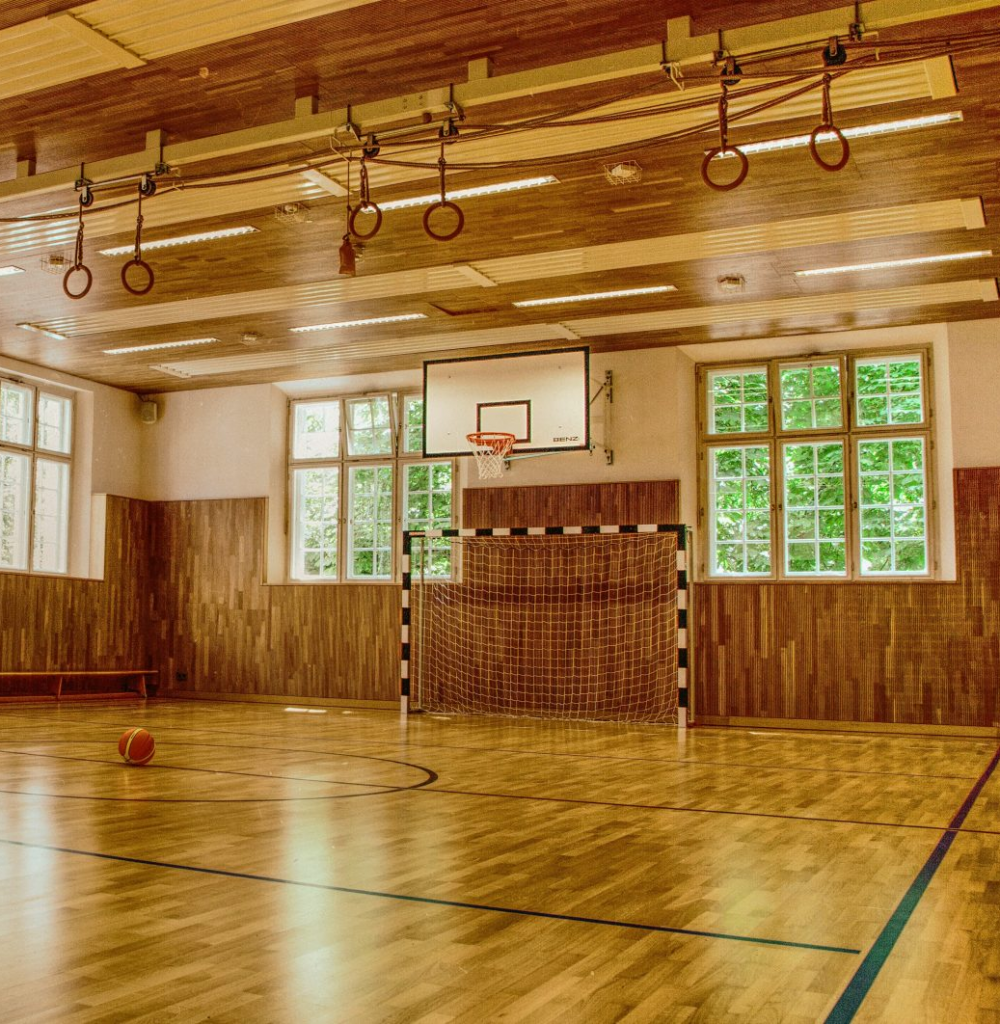 Public spaces are known for their large, open plan interiors. With high ceilings and multiple windows and entryways, they're hard to heat at the best of times. But heritage spots like churches add an extra hindrance – the older the property, the worse the insulation, which can result in sky-high energy bills if using traditional methods. The direct warmth of electric patio heaters is the solution for this type of space – their rapid heat-up times make them suitable for areas with fluctuating occupancy levels, and their versatility allows for flexible, subtle placement that doesn't detract from the interior styling. Since electric patio heaters operate silently, they're also able to preserve the peace and quiet needed in places like churches and schools.
What type of electric patio heater is best?
A heater that uses far infrared technology is best suited to these types of public spaces. Providing gentle, longer-lasting radiant warmth, they emit zero light output so there's no distraction. They take a little longer to warm up, but as they heat on a deeper level, they continue to supply heat even after switch-off.
We recommend: Ecostrad Thermostrip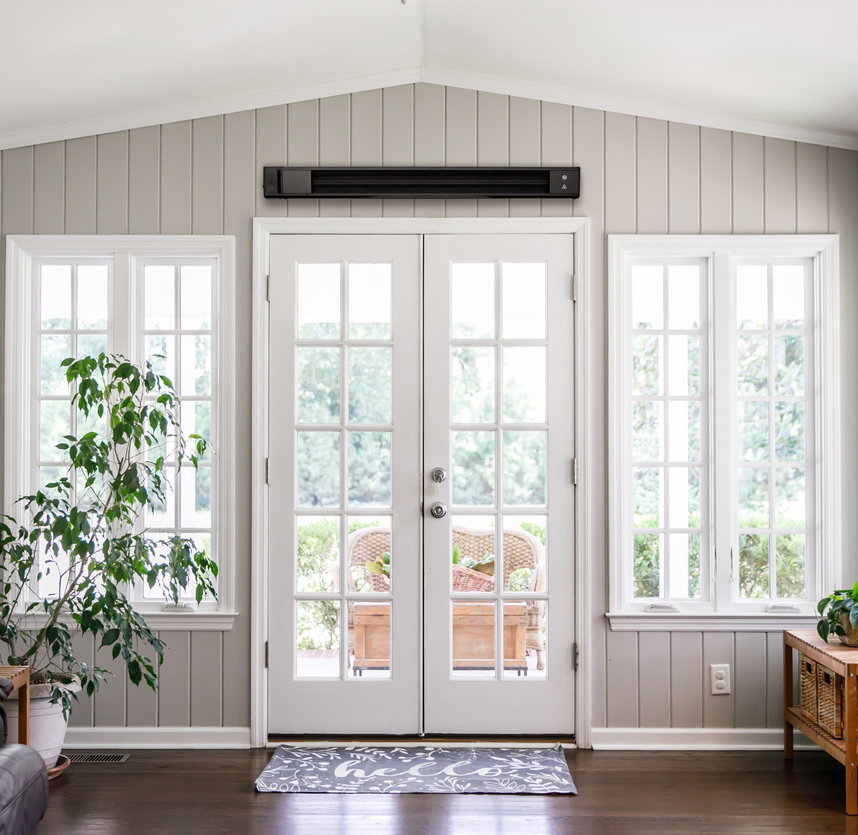 Key features:
Gentle, lasting warmth
Zero light & no glare
Simple on/off programming
Compatible with external thermostat
While not technically a patio heater, the Ecostrad Thermostrip is instead a far infrared heater that is ideal for large, lofty interiors. Using a wire filament heating element, it's the ideal choice for many interior locales that struggle to retain heat, operated through a simple on/off button or compatible with a separate thermostat for integration within a wider system. With a slimline, minimalist build, the Thermostrip is an unobtrusive solution that balances both aesthetics and functionality. Its zero light and far-reaching warmth delivers comfort on all fronts, ideal for open spaces that require all-day heat.
Heating industrial spaces with electric patio heaters
Industrial spaces include:
Warehouses
Workshops
Garages
Typical pain points for heating industrial spaces:
Vast, open interiors
High ceilings
Inadequate insulation
Environmental concerns
Health & safety requirements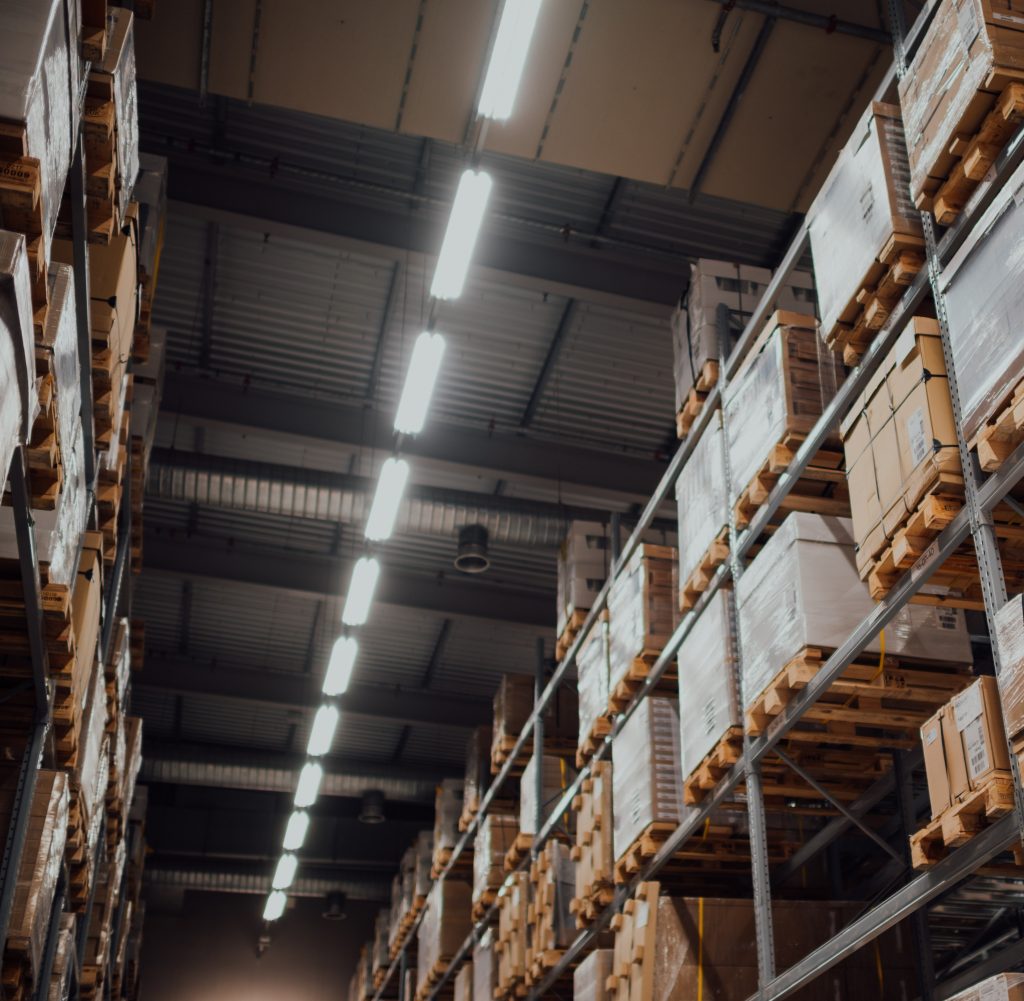 Industrial spaces have such specific heating requirements due to their larger size and open layouts, that radiant heating is usually the first and only option. Electric patio heaters are ideal as they offer effective spot heating, allowing workers to experience immediate comfort even in less insulated areas. Due to their lack of moving parts and low maintenance needs, these heaters can be left safely running in the background during working hours and don't take up the space reserved for lighting and other equipment.
What type of electric patio heater is best?
Longwave heaters or multiple shortwave electric patio heaters would work best in an industrial setting. Longwave heaters have a larger output and can be left running throughout the day, whereas shortwave heaters are ideal if robust, on-demand warmth is required. Fitted with a powerful tungsten bulb, they emit the strongest level of infrared warmth, perfect for counteracting colder temperatures in lofty spaces. Fast-acting, they reach high temperatures the second they're switched on, and since they're least affected by air movement, they're a great choice for installation in more exposed locations.
We recommend: Ecostrad Sunglo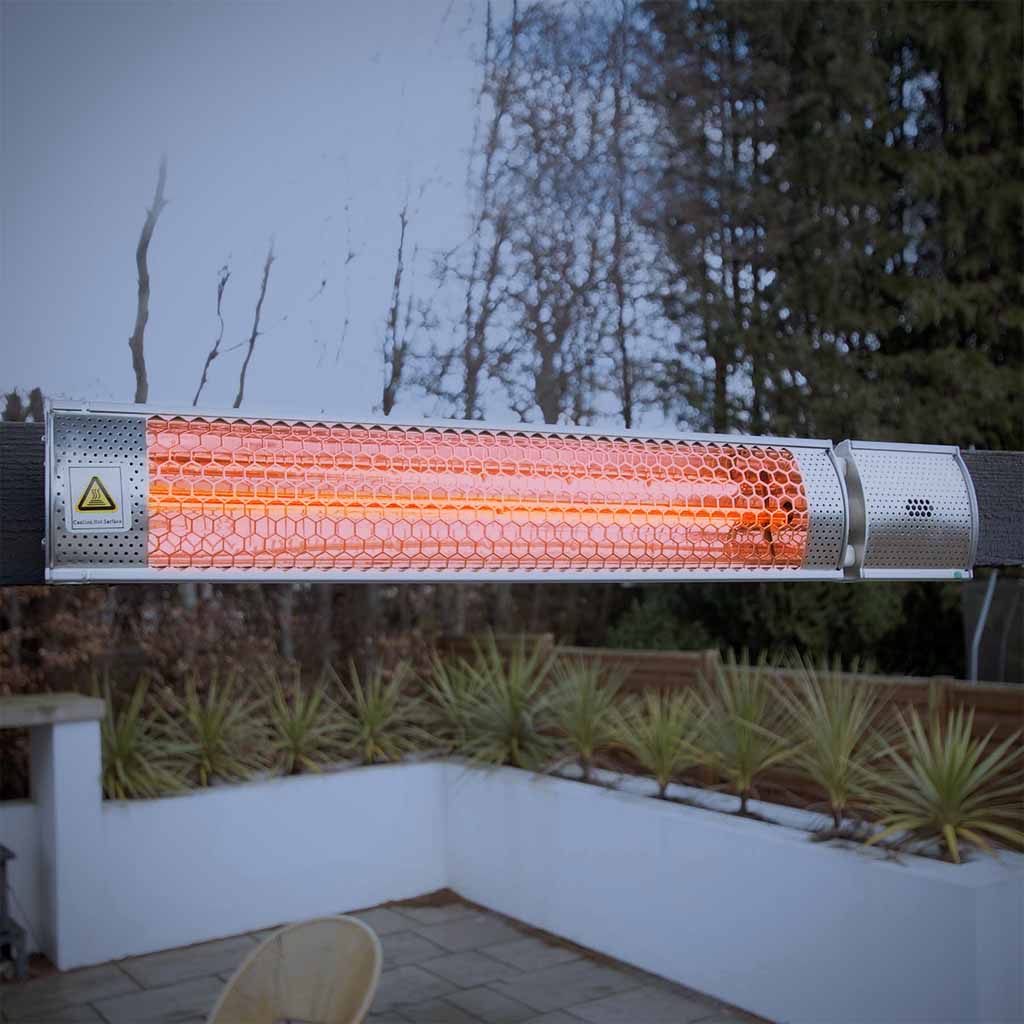 Key features:
Instant radiant warmth
2-stage power output
Remote control
Reduced light
Offering the best of both worlds, the Ecostrad Sunglo's powerful tungsten elements result in instant heat at switch-on, but reflectors inside the unit reduce the bright light to a pleasant glow. With an estimated 6,000 hours of use and a robust IP65 rating, the Sunglo is not only long-lasting, but durable against dust, dirt and water. With a shorter wavelength, it should be mounted closely above workstations to target the most habited areas, and used short-term when instant warmth is required. Controllable via remote, users can select the ideal temperature using its 2-stage power output.
Overhaul your commercial space with Ecostrad