Smart Electric Radiators: Convenient Heating For Holiday Homes
Heating a holiday home can be tricky to get right, mostly because these types of properties are often used on a more infrequent basis. Whether you have a family vacation home used throughout the year or a holiday let that you only rent out part-time, it's worth investing in a reliable and efficient heating solution. That's where smart electric radiators come in. As one of the most intelligent heating systems on the market, they give you the flexibility to manage your heating through your phone, for convenient control at your fingertips. Ideal for use in secondary properties, smart electric radiators make heating your holiday home easier than ever, so let's look at the ways in which they can benefit you.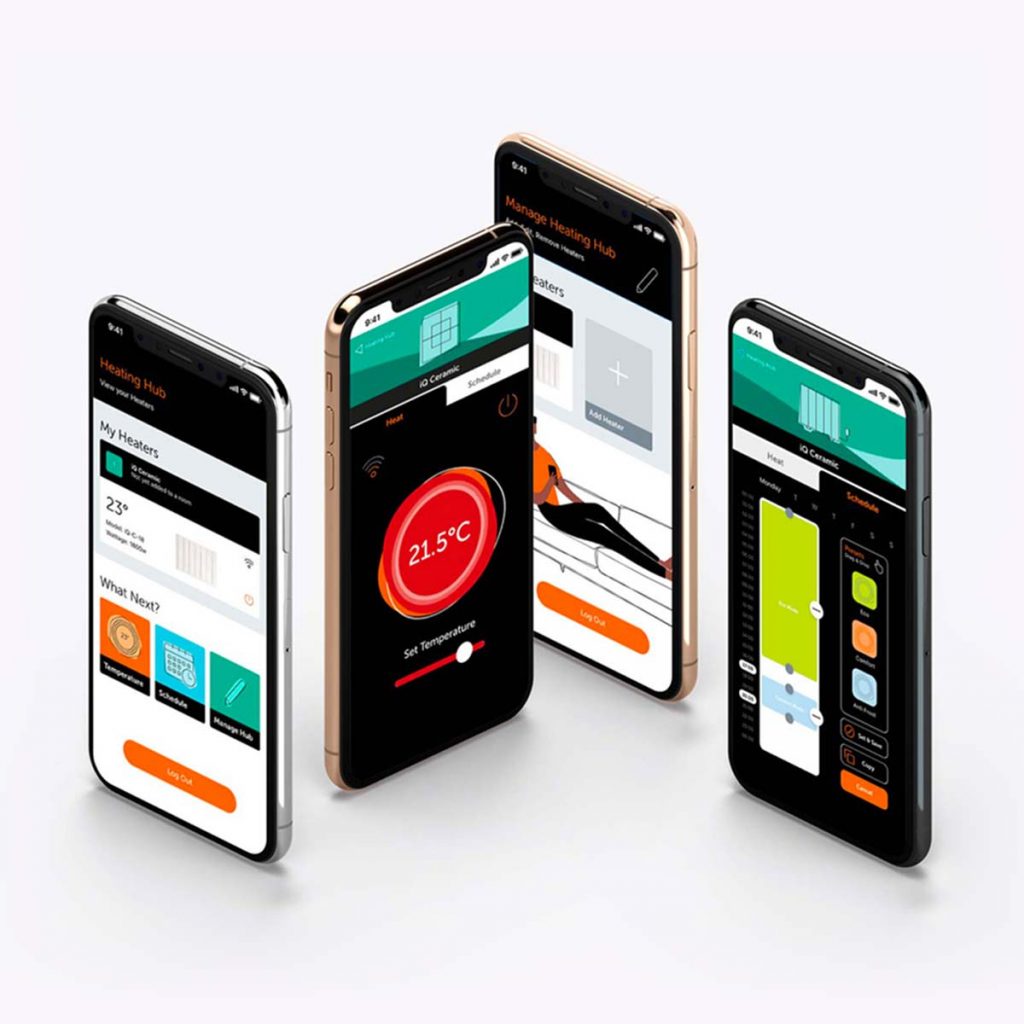 What are smart electric radiators?
Smart electric radiators are heaters that let you manage every aspect of your heating through an app on your smart device. Built with Bluetooth or WiFi control, these heaters allow you to turn the radiator on/off, change temperatures and program warmth to the minute – all from the palm of your hand. Some WiFi electric radiators even offer voice-activated control, for ultimate convenience. So, either with quick voice commands or just a few swipes of your phone screen, smart electric radiators completely eliminate the need for manual control, making heat management flexible and straightforward.
Bluetooth vs WiFi control – which is best for my holiday home?
How often you use your holiday home will help you decide whether Bluetooth or WiFi control is a better fit for your property.
Bluetooth electric radiators allow you to adjust your heating through your phone from anywhere in your holiday home. With no direct line of sight needed, you can wirelessly switch on the radiator in the kitchen, without having to leave the comfort of your armchair. These heaters make a great choice for those who spend a lot of time inside on their getaway, perhaps during winter breaks to your holiday cottage where you prefer to spend your time curled up on the sofa with a good book.
WiFi connectivity goes on step further – providing that your smart device is connected to the internet, you can conveniently control your heating from anywhere in the world,for flexible heat management at your fingertips. WiFi controlled electric radiators are ideal for holiday homeowners who tend to rent their property out frequently and want to oversee energy usage remotely – e.g., using the app to check that guests have turned the heating off when they leave.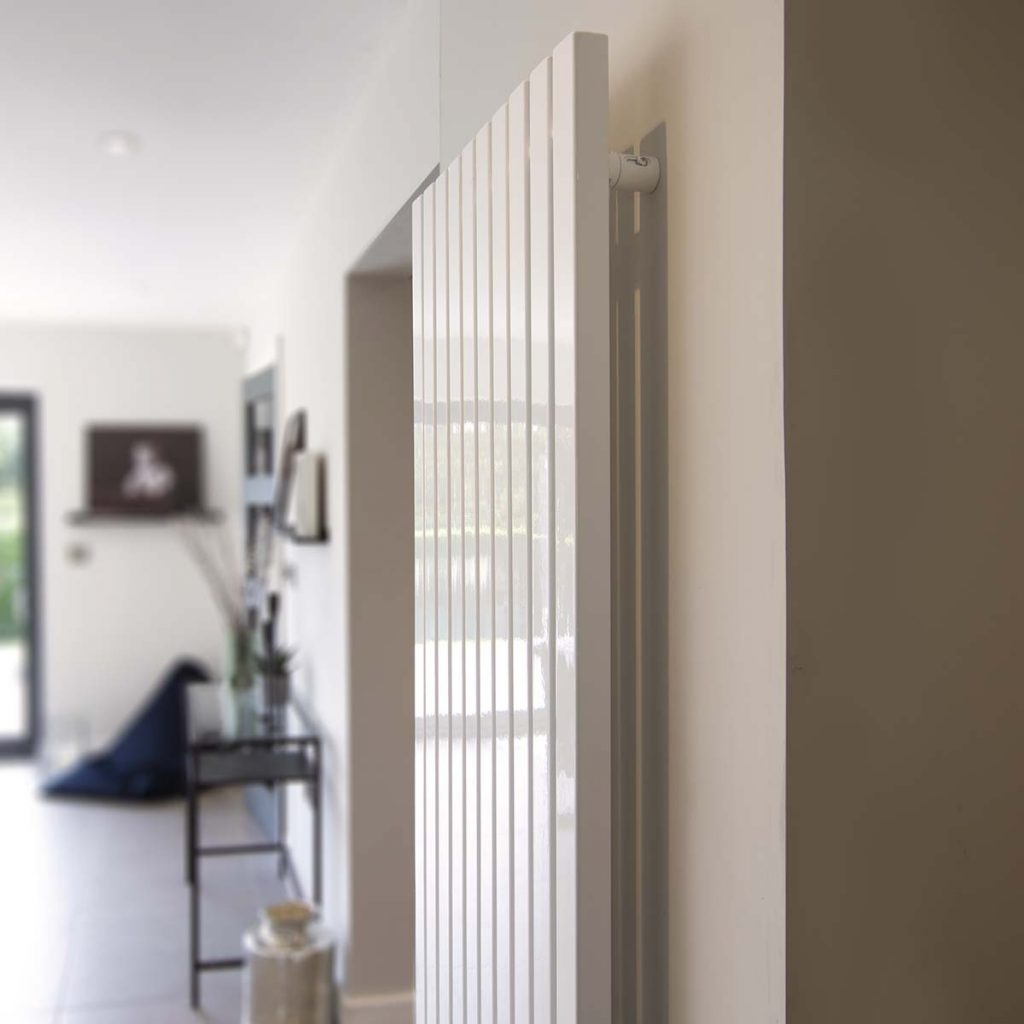 Benefits of smart electric radiators for holiday homes
Smart electric radiators offer a range of advantages, especially when it comes to heating properties that aren't often occupied. Here are some of the benefits these contemporary heaters bring to holiday homes:
Intuitive app control: eliminate the need for manual adjustment by using your phone to manage your heating – a device that is usually much closer to hand and more convenient. 
24/7 programming: create custom heating schedules and set temperatures ahead of time, from an app on your smart device. Tailor the heating in your holiday home so it best matches your needs or your guest's holiday itinerary, to avoid wasting heat when it isn't needed. With WiFi control you can even program your radiators in advance, ensuring your cosy cottage in the Cotswolds is pre-warmed prior to your arrival.
Anti-frost mode: this mode is activated when a room falls below a certain temperature, preventing your radiators from freezing – perfect for chillier months when your property may be left vacant.
Independent heating: control your electric radiators on an individual, room-by-room basis. Rather than having to heat the whole house, you can simply adjust your heaters so they only provide warmth to spaces that are in use. This ensures each room is heated exactly how you like it and also helps to minimise your energy consumption and reduce running costs.
Voice control: Everyone loves a holiday home with all the mod cons. WiFi controlled electric radiators with voice control let you make instant adjustments to your heating via quick voice commands. Connecting to Amazon Alexa or Google Home Assistant, this sophisticated feature takes convenient heat management to a whole new level and is sure to transform your secondary property into a modern, tech-savvy retreat.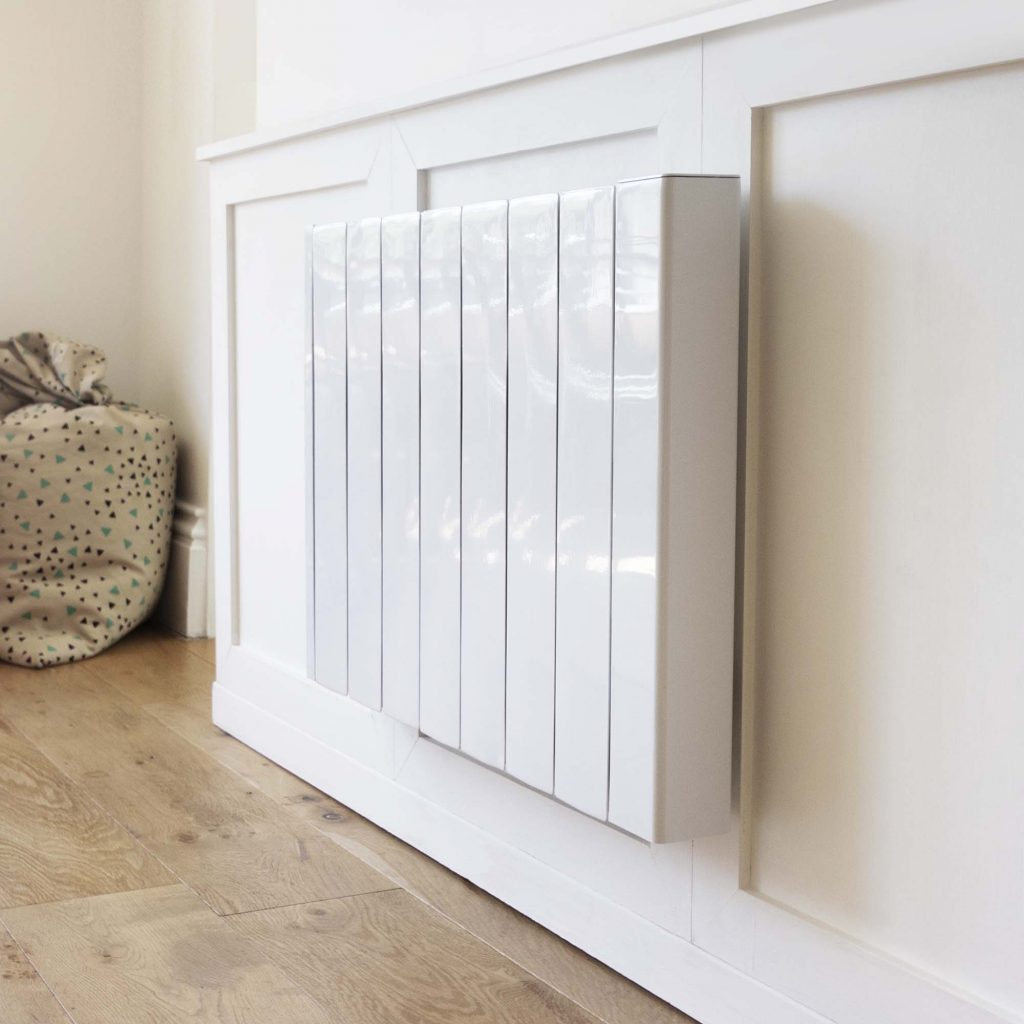 Spotlighted Product: The Ecostrad iQ Ceramic
Top 3 Smart Features
Built in WiFi connectivity
Motion detection mode
Voice control
For flexible heating in your holiday home, the Ecostrad iQ Ceramic ticks all the boxes. Built with WiFi control, it allows you to manage your heating through your phone when paired with the Tuya or SmartLife app. From there, you'll have instant access to 24/7 programming, different heat modes and energy usage statistics – even when you're miles away from the property. For times when you, or visitors, are staying in the holiday home, you can connect the iQ Ceramic to a smart speaker, enabling effortless voice control. It also comes with a motion sensor mode – a hands-free function that automatically switches the radiator on/off whenever a presence is detected in the room. This is a great feature for holiday homes, especially those that might be used on a more infrequent basis when programming a set schedule isn't necessary. Saving energy whilst managing heating on your behalf – the iQ Ceramic really does have it all.
Heat your holiday home the smart way
Even though each holiday home is used differently, it's clear that smart heating is a convenient solution for any property, no matter how often it's occupied throughout the year. Smart electric radiators that connect to WiFi provide you with full autonomy over your heating, offering minute-by-minute control, allowing you to achieve warmth and comfort when you need it most.
So, for user-friendly, precise heat management in your favourite getaway spot, browse our full range of smart electric radiators at Electric Radiators Direct.