Smart bathroom heating with convenient control
Energy-Efficient Technology
Prefilled with heat-retentive thermal fluid, the Fina-E iQ delivers even heat distribution and slow cool down times, optimising efficiency. Its heated side struts maximise contact with your towels, so you can keep them dry whilst heating your whole bathroom.
Using the Ecostrad Ecosystem app, control your heating from your smartphone, for minute-by-minute heat management, anywhere in the world. Change temperatures and program your heating on a 24/7 basis, all from the palm of your hand.
Independent Bathroom Heating
Control your Fina-E iQ towel rails independently from your existing heating system – ideal for saving energy when full home heating isn't needed.
Precise Thermostatic Control
The Fina-E iQ comes with a room thermostat accurate to ± 0.5 °C, for precise temperature control. Radiator mode activates the internal thermostat, so you can control the internal temperature of the radiator and increase the timer range by hourly intervals for up to 8 hours. A Low Surface Temperature option limits the temperature to 30°C, ensuring safer heating.
Ultra-Safe Splashproof Guarantee
An IPX4 protection rating makes the Fina-E iQ completely safe for bathroom installation and can be fitted in zones 2 and 3.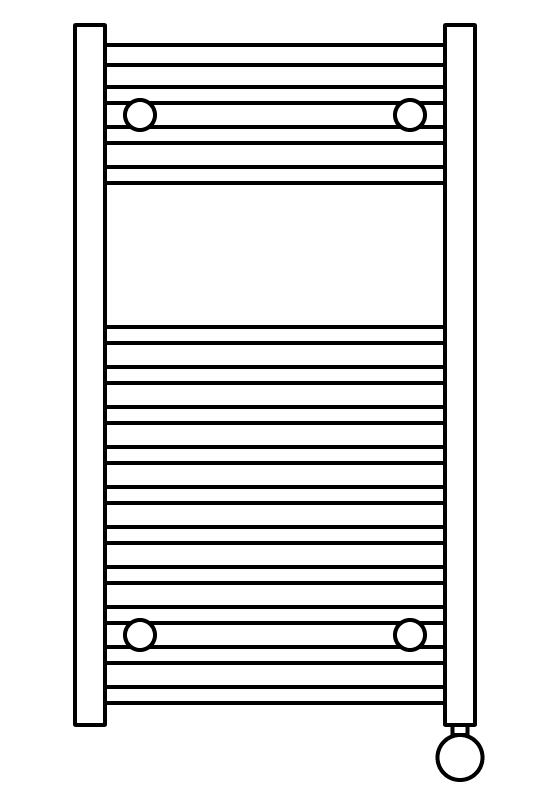 Wattage: 200w
Width: 400mm
Height: 700mm
Depth: 30mm
Weight: 8.5kg
IP Rating: IPX4
IEC Class: Class I
Colour: Chrome
Warranty: 5 Year
Cable Length: 1.5m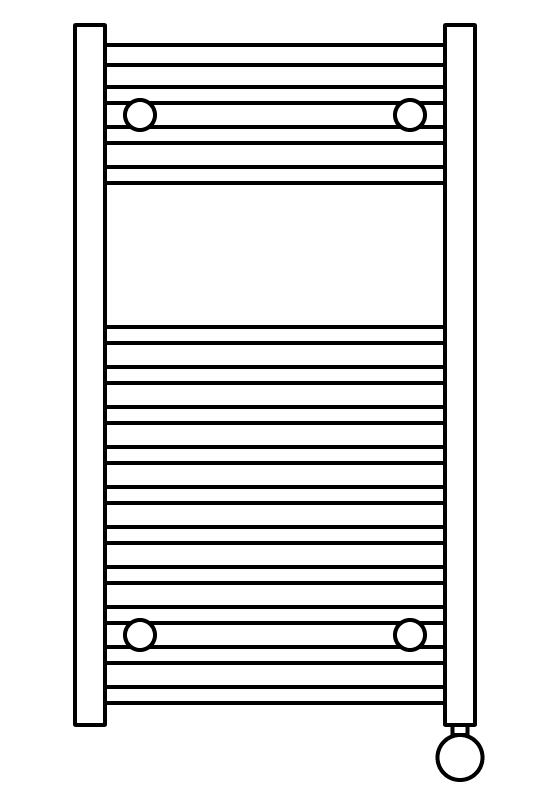 Wattage: 300w
Width: 400mm
Height: 700mm
Depth: 30mm
Weight: 8.5kg
IP Rating: IPX4
IEC Class: Class I
Colour: Chrome
Warranty: 5 Year
Cable Length: 1.5m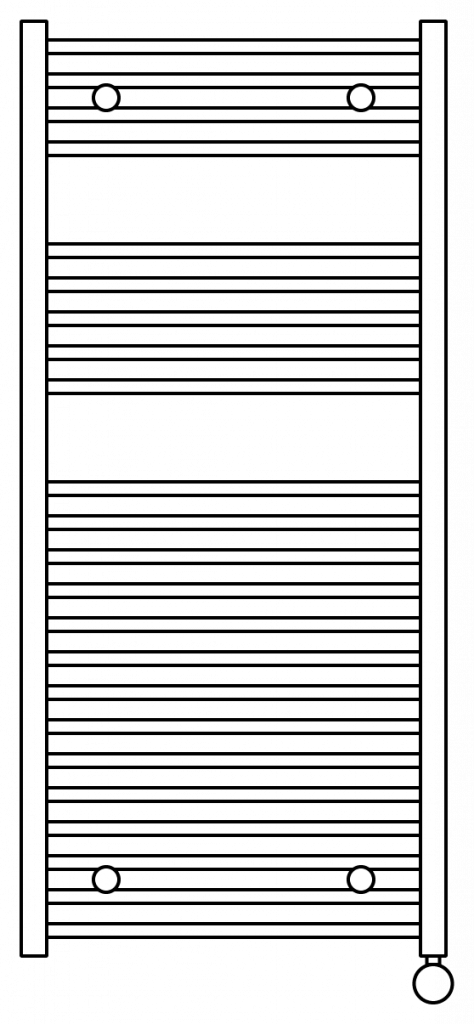 Wattage: 300w
Width: 500mm
Height: 1100mm
Depth: 30mm
Weight: 15kg
IP Rating: IPX4
IEC Class: Class I
Colour: Chrome
Warranty: 5 Year
Cable Length: 1.5m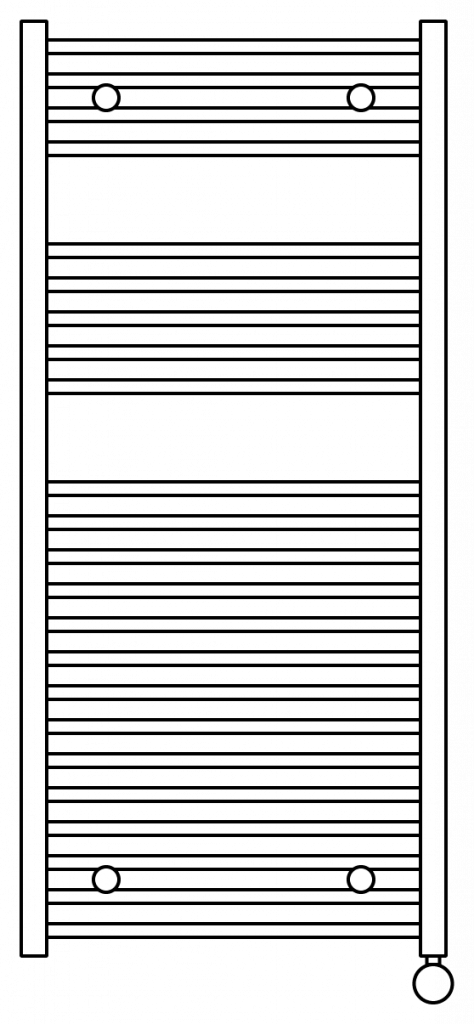 Wattage: 400w
Width: 500mm
Height: 1100mm
Depth: 30mm
Weight: 15kg
IP Rating: IPX4
IEC Class: Class I
Colour: Chrome
Warranty: 5 Year
Cable Length: 1.5m

Wattage: 400w
Width: 500mm
Height: 1500mm
Depth: 30mm
Weight: 22kg
IP Rating: IPX4
IEC Class: Class I
Colour: Chrome
Warranty: 5 Year
Cable Length: 1.5m

Wattage: 600w
Width: 500mm
Height: 1500mm
Depth: 30mm
Weight: 22kg
IP Rating: IPX4
IEC Class: Class I
Colour: Chrome
Warranty: 5 Year
Cable Length: 1.5m
Download Fina-E Datasheet