A classic take on modern
bathroom heating


Convenient 24/7 Programming


Built for convenience, efficiency and style, the Allerton iQ Towel Rail scores high on all fronts. Its bespoke column build is pre-filled with heat-retentive thermal fluid, creating an even spread of warmth that lasts for longer. A sleek, heated hanging bar extends 23mm from the wall, offering plenty of space for storing and drying towels.
Pair with the Ecosystem app to control the Allerton iQ Towel Rail from anywhere in the world. Use your smartphone to access 24/7 programming, comfort, eco and anti-frost mode as well as effortless temperature management.
The sleek, touchscreen interface of the Ecostrad iQ WiFi Heating Element enables simple manual control when you're not using WiFi. Switch the Allerton iQ on/off, adjust temperatures or cycle through different heating modes through a user-friendly LED display.
With a strong steel frame, the Allerton iQ Towel Rail is not only durable but conducts heat more efficiently too. The radiator is finished in glossy white while the hanging rail offers a corrosion-resistant chrome exterior – the ideal combination for reliable and robust bathroom heating.
With an IPX4 protection rating, the Allerton iQ Towel Rail can be safely installed in zones 2 and 3 of any bathroom.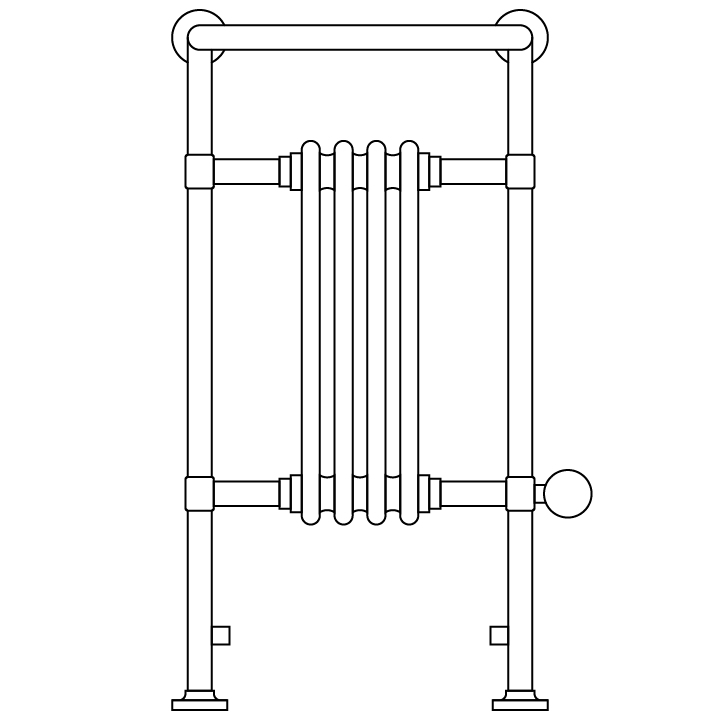 Wattage: 300w
Width: 479mm
Height: 952mm
Depth: 235mm
Column: Triple
Weight: 19.78kg
IP Rating: IPX4
IEC Class: Class I
Colour: Chrome/White
Warranty: 10 Year
Cable Length: 1.5m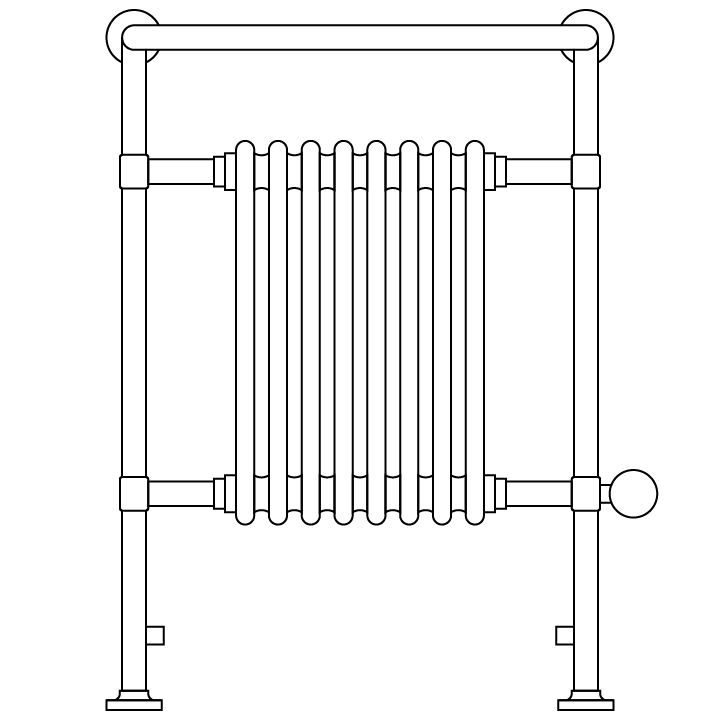 Wattage: 600w
Width: 659mm
Height: 952mm
Depth: 235mm
Column: Triple
Weight: 27.45kg
IP Rating: IPX4
IEC Class: Class I
Colour: Chrome/White
Warranty: 10 Year
Cable Length: 1.5m
Download Allerton iQ Towel Rail Datasheet
Download Allerton iQ Towel Rail Manual