Heat your bathroom the smart way
This dual-purpose heater dries your towels whilst keeping your whole bathroom warm. Prefilled with heat-retentive thermal oil, the Cube is slow to cool down, providing lasting warmth that maximises efficiency.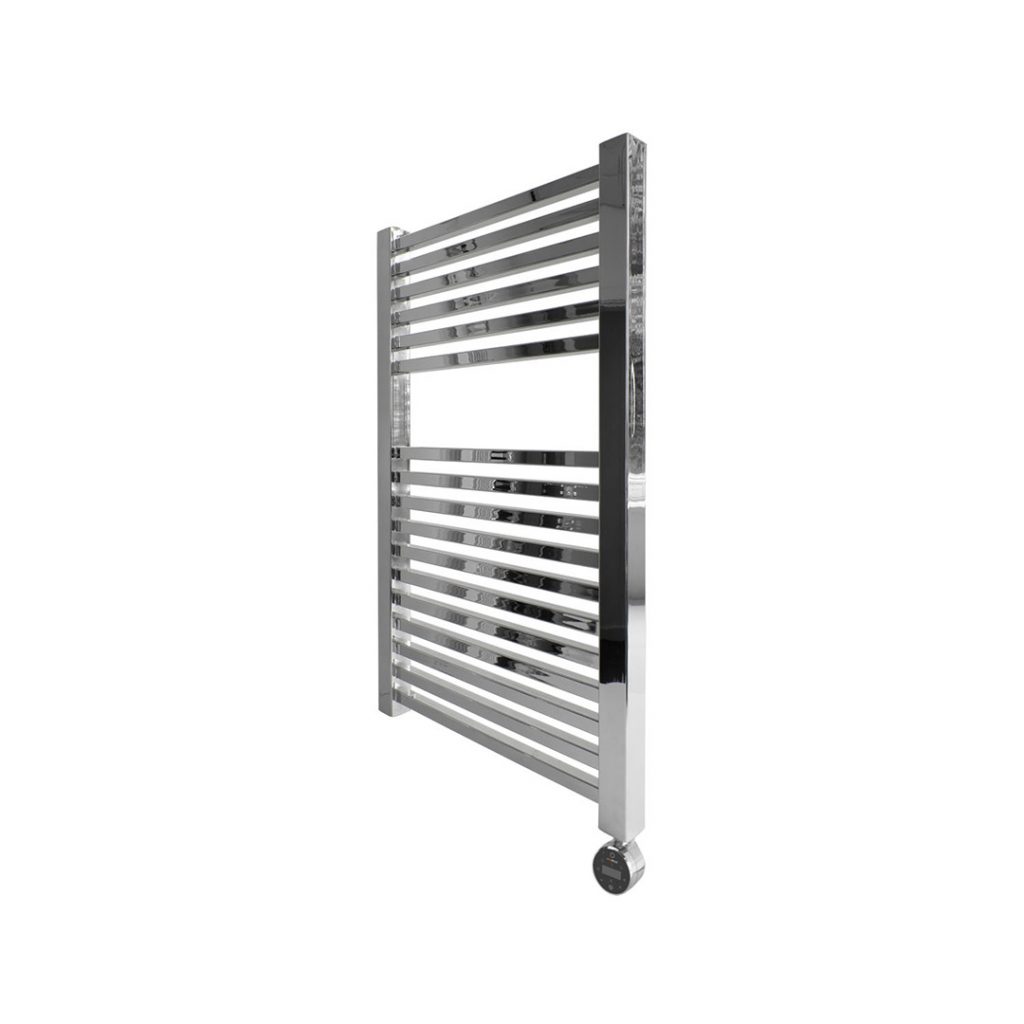 Sophisticated WiFi Control
Control your heating via an app on your smartphone, from anywhere in the world. The Ecostrad Ecosystem app enables you to adjust your heating to the minute and set up custom heat schedules tailored to your needs – for effortless control at the palm of your hand.
Chrome Touchscreen Display
The Ecostrad iQ WiFi Element features a user-friendly LED interface, making heat management straightforward and convenient. Turn your heater on or off, set your preferred temperature and select different heat modes through its sleek display.
Precise Thermostatic Control
The Cube is fitted with a room thermostat accurate to ± 0.5 °C, as well as an internal thermostat which activates in 'radiator mode'. This lets you control the internal temperature of the radiator and increase the timer range by hourly intervals for up to 8 hours. A Low Surface Temperature option restricts the temperature of the appliance to 30°C, for safer heating.
Ultra-Safe Bathroom Heating
An IPX4 water protection rating makes the Cube completely safe for bathroom installation and can be fitted in zones 2 and 3.

Wattage: 400w
Width: 500mm
Height: 800mm
Depth: 52mm
Weight: 6.7kg
IP Rating: IPX4
IEC Class: Class I
Colour: Chrome, Anthracite
Warranty: 5 Year
Cable Length: 1.5m

Wattage: 600w
Width: 500mm
Height: 1200mm
Depth: 52mm
Weight: 8.5kg
IP Rating: IPX4
IEC Class: Class I
Colour: Chrome, Anthracite
Warranty: 5 Year
Cable Length: 1.5m