What Makes Electric Heating Ideal for Landlords?
Are you researching how to update the heating in your rental property? Or maybe you're looking to fit a modern solution in your new build? As one the most efficient heating systems on the market, electric is the perfect choice. Featuring a wealth of energy-saving functions including smart controllability, weekly programming and precision digital thermostats, it offers superior energy management to help reduce running costs. Affordable and effective, electric heating has a lot to offer, but what exactly makes it ideal for landlords?
Electric heating: the top 5 benefits for landlords
One of the main draws of electric heating is its carbon-friendly reputation. 100% efficient at point of use, it converts every watt of electricity taken from the wall into usable heat, so nothing is wasted. This means you get the same amount of output as input, so you know exactly what you're paying for in terms of energy. This is in stark contrast to gas, which is notoriously inefficient as there are a number of losses through the combustion process. When paired with renewable energy such as wind and solar power, electric heating becomes completely carbon neutral from start to finish – something other solutions struggle to contend with. Minimal energy waste means lower running costs, which is not only better for the planet, but for your pocket too.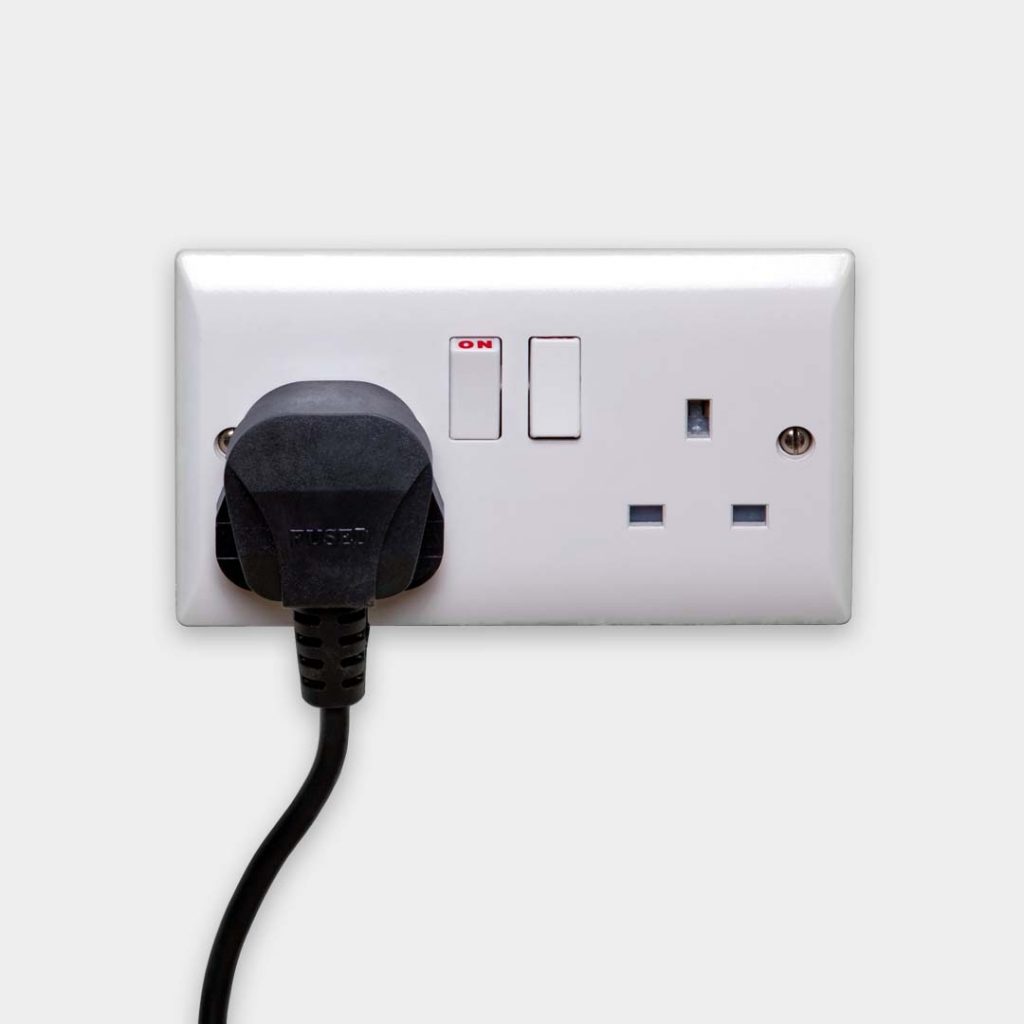 Unlike other heating systems such as gas and heat pumps, electric is quick and easy to install. There's no messy plumbing and you don't have dig up the garden either. Instead, many electric heaters are DIY-friendly, meaning they're suitable for plug and go installation – so you can avoid spending a fortune on extending the plumbing for your brand-new extension. Alternatively, if you're looking to kit out your entire property with electric heating, a hardwired fitting is recommended. Again, this is a straightforward task which involves getting your electrician to connect your heaters directly to the mains – arguably a much cheaper and quicker way to install a heating system in your property.
Besides easy installation, one the major appeals of electric heating is a zero maintenance guarantee. There's a lot that can go wrong with gas central heating which is why annual checks and regular servicing are huge requirements. All those callouts can add up, especially if you have more than one rental property in your portfolio. Electric heating is much kinder to your wallet, with no annual checks needed. The occasional basic safety check may be required to comply with the safety regulations of your rental property, but this is much less frequent and much more cost effective than gas. There are also no carbon monoxide risks, meaning electric heating offers complete peace of mind for you and your tenants.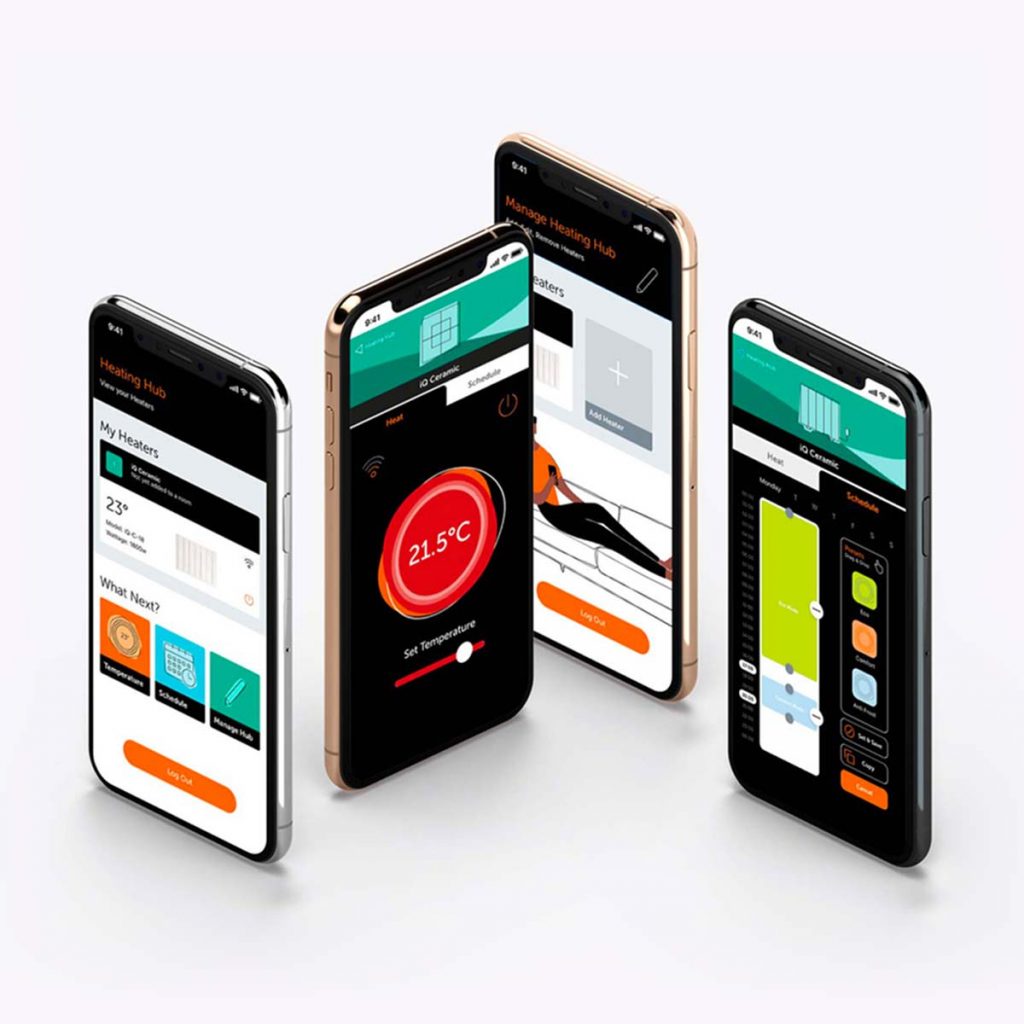 4. Smart control with Ecosystem
Being able to control your heating from anywhere in the world can save a lot of time – making WiFi app control a must for busy landlords who are always on the go. At Ecostrad, we have a wide range of smart electric heaters, many of which are compatible with the Ecosystem App, allowing you to manage your heating through your phone. This means even if your rental property is vacant, you can still keep an eye on its heating from the comfort of your own home. Smart and intuitive, app control also gives you access to a range of intelligent features, including 24/7 programming, hands-free voice control and the ability to manage multiple heaters at once. Group Ecostrad products together and boost temperatures all from the sleek and easy-to-use interface of your smartphone, with the Ecosystem App.  
5. Independent heat management
As electric heaters act as standalone appliances fitted with their own thermostats, they can be controlled on an independent basis. This means a separate temperature and heating schedule can be set for each room in your property, helping to reduce running costs and minimise energy waste. So, even as your tenants change over time, they can program the heating in the property to match their own needs perfectly. It also means you can effectively 'mix and match' your heating – having a smart electric radiator such as the Ecostrad iQ Ceramic in the living room and a stylish towel rail like the Ecostrad Cube iQ in the bathroom. Instead of a uniformed look throughout, you can find a unique heating solution for every room with Ecostrad.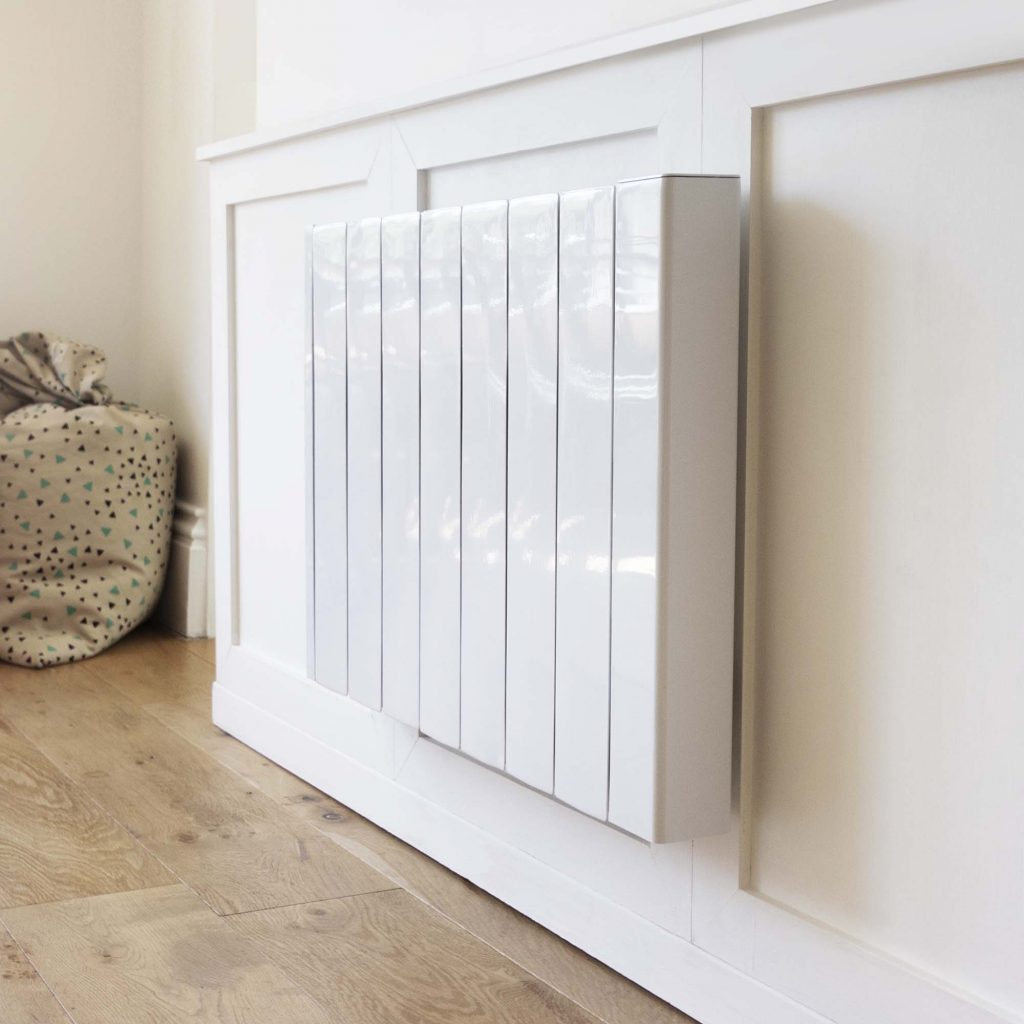 Ecostrad iQ Ceramic electric radiator: the perfect all-rounder
As one of the best electric heating solutions for any property, the Ecostrad iQ Ceramic offers a whole host of intelligent, energy-saving functions.
Top 5 Features
Heat-retentive ceramic stone core
In-built WiFi connectivity
Motion detection & voice control
Silent TRIAC thermostat accurate to ±0.5 °C
Large, lockable touchscreen interface
Supplying lasting warmth through highly retentive ceramic core, the iQ Ceramic continues to emit heat even after it has stopped drawing power from the wall, using a lot less energy than your standard radiator. Providing an even combination of convection and radiation, it promises responsive warmth that heats on a deeper level. With in-built WiFi compatibility, a motion sensor mode and voice control that can be paired with Amazon Alexa or Google Home, this smart electric radiator offers unparalleled controllability. It even comes with one of the largest touchscreen interfaces on the market and can be paired to the Ecosystem App. With all of this and more, the Ecostrad iQ Ceramic is the clear choice for any rental property.
Future proofing with electric heating
With the UK committed to achieving net zero emissions by 2050 and a number of eco-conscious regulations on the horizon, investing in an efficient heating solution is not only smart, but also the perfect way to get ahead of the game. By 2025 landlords will no longer be able to install gas central heating in new builds, which is why now is the best time to start looking for an alternative. Sophisticated, effective and Lot 20 compliant, Ecostrad electric heaters are the ideal choice and by going electric today, you won't have to worry about making the switch in the future.