What are the benefits of installing electric radiators in a new build?
When purchasing a new build, deciding which type of heating to go for is one of the first things to mull over. Considering the time-consuming upheaval involved with some heating solutions, coupled with the 2025 boiler ban for new builds, there's no better time to start looking at the other available options on offer. Electric radiators pose a low-maintenance, easily installable choice that's primed for sustainable heating, future-proofing your property for years to come. There are a whole host of reasons they specifically suit new builds, from their simple set-up and ease of control, to their wide range of styles and energy-saving functions. Let's take a closer look…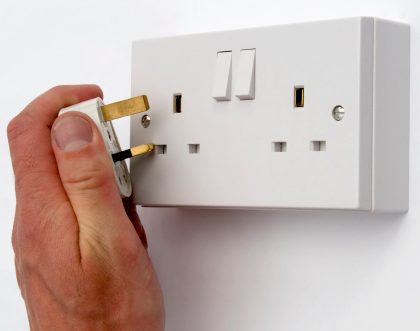 When it comes to installing a set of electric radiators in a property for the first time, you may be surprised at just how simple the process is. If the plan is to kit the whole property out, its recommended for them to be hardwired into the mains electricity to ensure they don't overrun the ring main. This is a quick and simple job, easily done by a qualified professional, with zero costly plumbing involved. If you'd like only a certain room or area to have electric radiators, many of our products come with all the fixtures and fittings needed for DIY installation, including mounting brackets and screws.
As there's no boiler involved with electric radiators, the risk of gas leaks is completely eliminated – a major benefit for any property but especially those used by vulnerable people, like children or the elderly. As a mark of their safety, all our electric radiators come with a CE mark, verifying that they adhere to a set of comprehensive EU regulations. What's more, any radiator approved for use in a kitchen or bathroom will have an appropriate IP rating – ensuring it can withstand those expected splashes of water.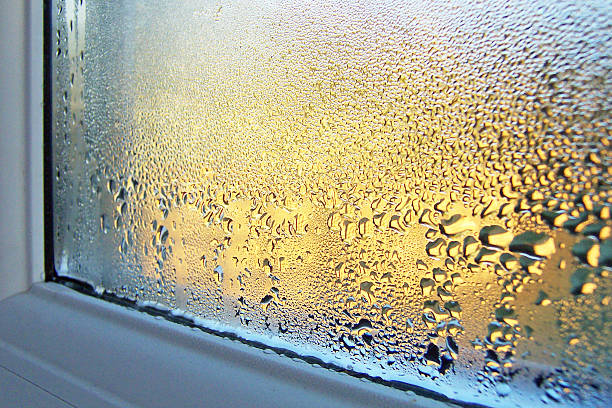 Mould and condensation prevention
Whilst newly built houses should be insulated like a dream, condensation and eventually mould can form in any environment where warm air may come into contact with a cold surface, so unfortunately no property is exempt. Of course, there are ways to manage the risk, and electric radiators naturally work to prevent mould through the way they heat – via convection and radiation. Convection circulates warm air around the room, providing quick comfort within minutes, whereas radiation heats on a deeper level, travelling in a wave to heat people and surfaces directly. It sinks deep into the walls of your property, ultimately stopping damp from settling in the first place, which is why the combination of radiation and convection makes an inhospitable environment for mould. 
Running your heating at a constant low level also ups the ante on mould prevention. With easy 24/7 weekly programming functionality, electric radiators can easily be set to these low levels, to continually manage the risk in the background with no additional or sustained effort from its users. Similarly, being able to program your heating to a low but consistent temperature is a brilliant benefit if your property is likely to be left vacant in between tenants, making sure your new build remains fresh and mould-free for its next occupants.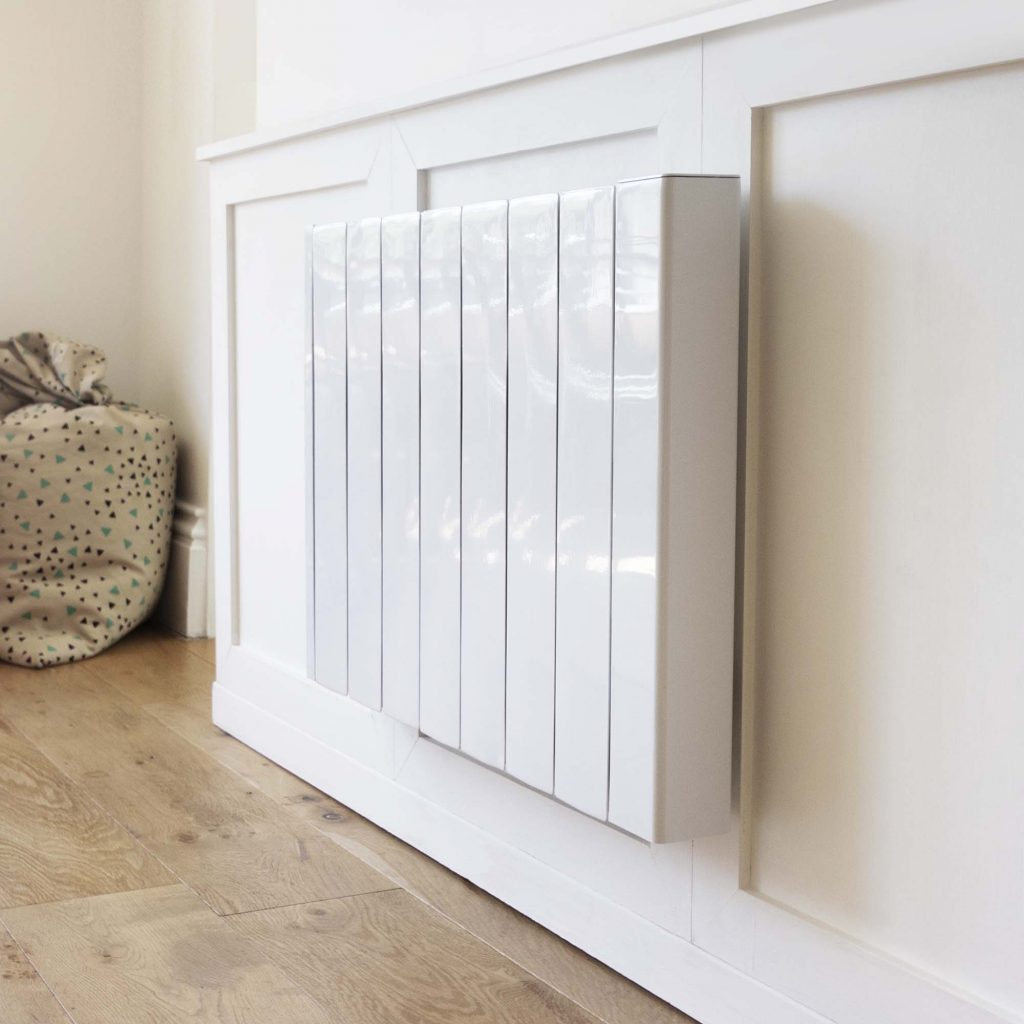 The claim that electric radiators have zero maintenance may sound like a bold exaggeration, especially considering the known costs that can rack up with other heating solutions. However, this is in fact the truth – other than a light dusting here and there, electric radiators require no mandatory annual maintenance checks, saving on those zero yearly servicing costs. There's also no need to organise an appointment, or precariously move furniture to get to the boiler – they're a no-fuss, effective heating solution perfect for busy residents without tonnes of free slots in their diaries.
As there's no interconnecting boiler with electric radiators, there's no single point of failure that risks interfering with the whole system. If there's a problem with one radiator, it won't trickle down and affect the rest, like a broken boiler will, making sure residents aren't left out in the cold. But, if an issue were to arise, the lengthy warranties that come as standard with our electric radiators guarantee repair on the unit and its electrics for a number of years.
Convenient ongoing advantages
Efficiency – making use of both convection and radiation, electric radiators heat on two fronts to provide deep and long-lasting warmth. With zero heat loss from a boiler or its connecting pipes, every watt of energy taken from the wall is converted into 100% usable heat.
Controllability – the whole process of customising your heating is straightforward with electric radiators. Designed for the modern home, setting schedules and changing settings is quick and easy.
Independent running – able to be controlled separately to the broader network of radiators in a property, electric radiators heat spaces on a room-by-room basis, rather than only systematically. So, if only one area needs to be heated, this can be done without altering the rest of the property's temperature.
Lot 20 Ecodesign compliant – alongside being unaffected by the boiler ban, all of our electric radiators adhere to Lot 20 regulations, ensuring they have all the necessary features to minimise energy waste, such as precision thermostats and open window detection.
Our top electric radiator picks for new builds
 

Best for
Living rooms, bedrooms, hallways
Any room, can also be installed in bathrooms and kitchens
Available in
White only, with wattages up to 2000w
Anthracite and white, in various sizes and wattages, up to 1200w, and including vertical options
Top 3 Benefits

Integrated WiFi compatible: Download the Ecostrad Ecosystem app for total heating control from any location

Fast, responsive ceramic core: Heat retentive technology to stay warm whilst using less energy

Minimalist, slimline design: A perfect aesthetic choice for a whole range of interior design schemes, seamlessly matching any changes in furniture or paintwork

Stylish and sophisticated: Curved lines and a glossy finish make the Allora iQ more than just a home heating necessity

 

Weekly programming: Through the Ecostrad iQ Heating Element, setting a weekly schedule allows users to micromanage their heating perfectly to their personal schedules

10 Year Warranty: The Allora iQ comes with a lengthy 10-year warranty – a nod to its state-of-the-art manufacturing and superior safety standards
Kit your new build out with electric radiators today
Match your trendy, modern new build with a heating solution that's just as cutting-edge with electric radiators. Focused on ease of control and optimal efficiency, our selection comprises a range of styles, sizes and outputs to seamlessly slot into any existing or future interior design scheme. Easily installable and packed with a host of features specifically designed to trim energy costs, forward-thinking electric radiators are the perfect fit for any new build property.