Benefits of electric heating in student accommodation
We know why electric heating is beneficial for landlords, but when it comes to landlords of student accommodation specifically, there's a lot more to consider. In a post-covid UK, student life has changed significantly. With more remote learning than ever, students are no longer spending the bulk of their day in lecture theatres and classrooms – and as the bulk of term time occurs over the coldest part of the year, it wouldn't surprise us if the energy bills in your student properties have risen exponentially. At Ecostrad, our electric heating solutions offer ultimate efficiency and convenience for both tenant and property owner. Remote check-ins, energy-saving features and a streamlined approach to heat management make electric heating the superior option for student accommodation, keeping bills and energy waste at an absolute minimum.
DIY-friendly installation
When it comes to installing gas central heating, there's a lot that can go wrong. With all the moving parts involved, there's no choice but to organise a professional callout. Electric heating is the complete opposite. Without the need for plumbing, it's a far more straightforward process. A full refit of your student property and our designer electric radiator range require professional hardwiring – price will depend on the size of the property and amount you need installing – but if you're furnishing a single room, our heaters can be DIY-installed straight out of the box. With all fixtures and fittings included, simply mount to the wall and plug into a standard 3-pin socket. It's quick, easy, and completely free.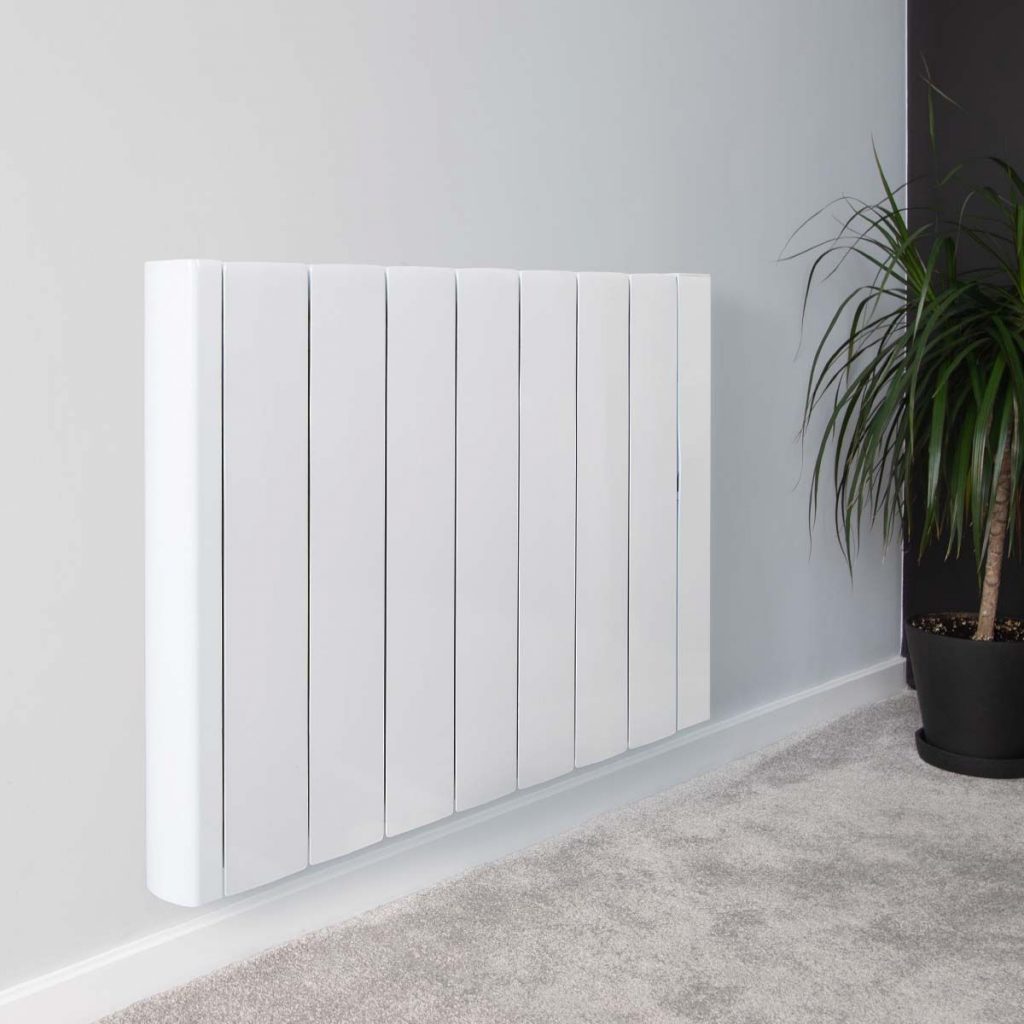 Rental properties with a gas boiler are required to have an annual service by law, averaging out at £80 per visit. Boiler cover, insurance and servicing all add up; not to mention the recommended biyearly radiator bleeding. Saving you time and money, electric heating removes these requirements completely. With no moving parts, boiler connection, or combustible fuel source, it's amongst the safest heating solutions out there. Our ceramic electric radiator, the iQ Ceramic, contains no internal liquid either, completely removing the risk of leaks. For busy landlords, this is a big benefit: no more renewing certifications, putting money aside for upkeep or scheduling engineer visits again. With a 10-year warranty on our radiator bodies, Ecostrad products are built to last.
With gas central heating it's impossible for it to work at 100% efficiency, simply because of the way it heats. Warmth is lost to the combustion process as well as through the transfer of heat across pipework. Student tenants and landlords shouldn't have to pay for wasted heat, and with electric, you're guaranteed your heaters will be working at 100% efficiency. As they convert every watt of energy drawn from the mains into usable heat, energy bills will reflect only what's been used. Their efficiency can also be attributed to the amount of radiant heat they produce and their in-built energy-saving features, which include:
Open window detection – a simple way to save energy and overcome careless heating habits. This feature activates if the radiator detects a drop of two or more degrees in five minutes. The unit will then switch to anti-freeze mode to prevent energy wastage as heat escapes through the window.
Motion sensor mode – a cutting edge feature of the iQ Ceramic electric radiator, activating this mode has the sensor gradually reduce and restore heat depending on whether a presence is detected. If a student is less likely to set their own schedule or forgets to turn off the heating when they leave, the motion sensor mode is a low-effort way to keep energy usage to an absolute minimum, and doesn't require a WiFi connection to apply.
Precision digital thermostats – an integrated thermostat that enables the radiator to maintain its heat without fluctuating. By monitoring room temperature, it proactively cuts power or increases the heat to ensure the heater remains at the level specified – energy usage will remain at the minimum necessary to maintain comfortable warmth.
In a recent insight we explored why smart electric heating keeps costs down, but there are certain nuances to consider when it comes to student accommodation. Student properties need a heating system that's capable of rapid response, with customisation options to suit the routines and preferences of a wide variety of tenants. Remote access to your student accommodation's heating is imperative, especially if you own more than one property. Whether you need to apply a heating boost in time for a viewing or set the heaters to anti-frost mode over Christmas, smart control is essential.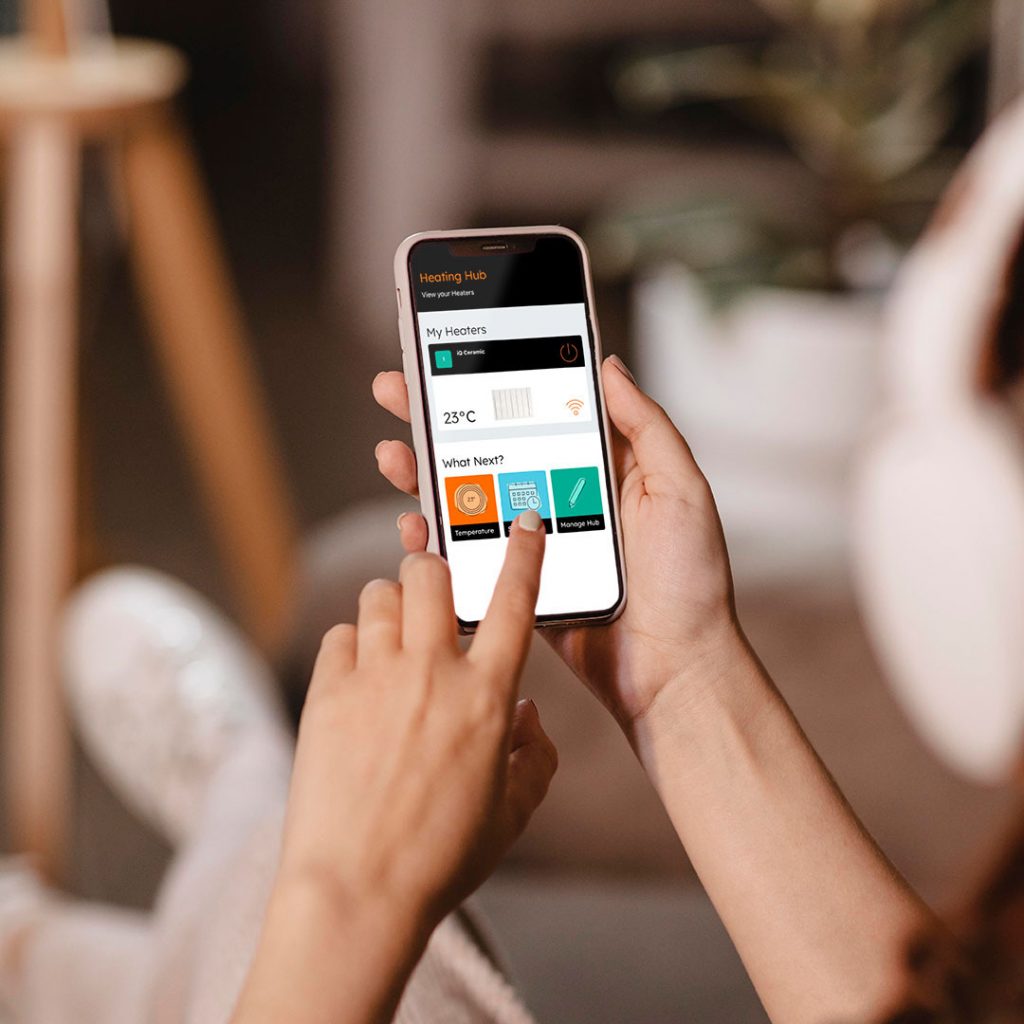 WiFi app and voice control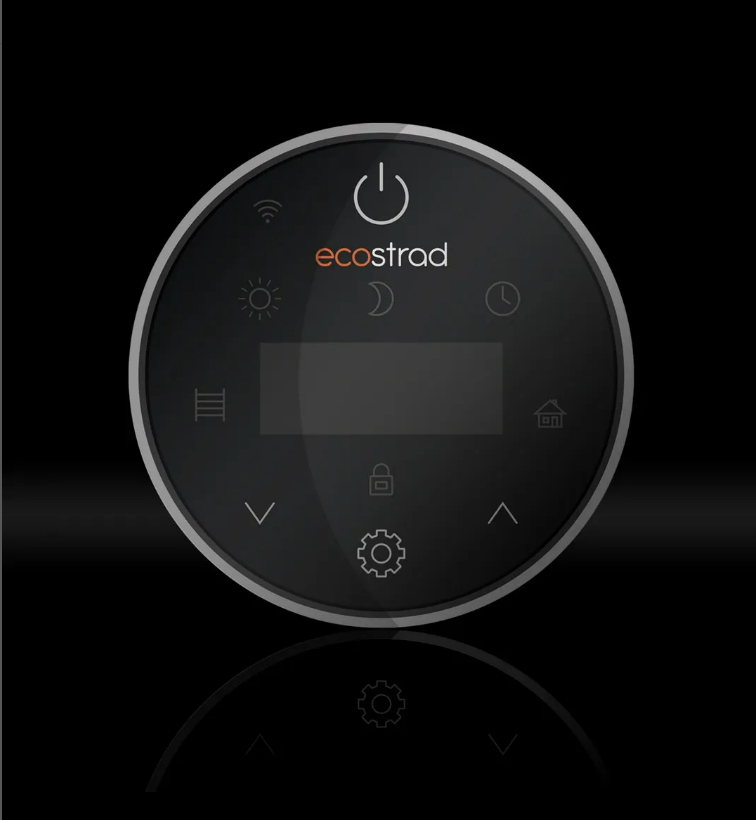 24/7 programming & zoned heating
Using Ecostrad Ecosystem, heaters can be grouped together and assigned zones, or treated as individual units and controlled separately from each other. These heaters or heating zones can be programmed with unique settings, schedules, and heating modes. With a revolving door of tenants and term time affecting routines, some rooms or floors may be left vacant for weeks at a time. Traditional gas central heating fails in this regard; when heat comes from a centralised system, tenants will have no choice but to heat rooms regardless of whether they're in use. Zoning your property's heating and taking advantage of 24/7 scheduling will drastically help save on energy and reduce running costs.
Heat your student property with Ecostrad
The heating in student accommodation presents unique challenges – now more than ever. The National Student Accommodation Survey 2022 found that of those students paying for their energy bills separately, four in five were worried about the rising costs of living and three-quarters cut back on heating as a result. On the flipside, if you're a landlord offering tenants a fixed rate, careless heating habits can mean you're spending an unprecedented amount each month to make up for the extra energy waste. Electric heating and the ways to manage it is the best way to ensure an efficient, cost-effective, and convenient experience for property owners and students alike. Ecostrad products are built from the ground up to best utilise the power of electric, so find your local wholesaler or visit our partner site Electric Radiators Direct to shop our full range today.