Do you need an electrician to install electric radiators?
Whether or not an electrician is required to install an electric radiator depends on a few factors. All Ecostrad electric radiators are suitable for professional hardwiring, which does require an electrician, but this isn't always necessary. Some models are able to be fitted DIY within a matter of minutes. We're here to explain when hardwiring is necessary, its respective pros and cons, and how to know when a DIY fitting may be your best bet.
When do I need an electrician?
Oftentimes, whether your electric radiator needs to be fitted by an electrician depends on the heating technology of the heater. Our designer range requires hardwiring, as they are oil-filled and require a stable, wall-mounted fitting. Dry thermal and dry stone electric radiators are often suitable for DIY installation though, as these heaters are generally lighter and more slimline. Always check the instruction manual in tow with your electric radiator if you're unsure. If it's gone amiss, all Ecostrad product manuals are available on our website – simply navigate to their specific product page.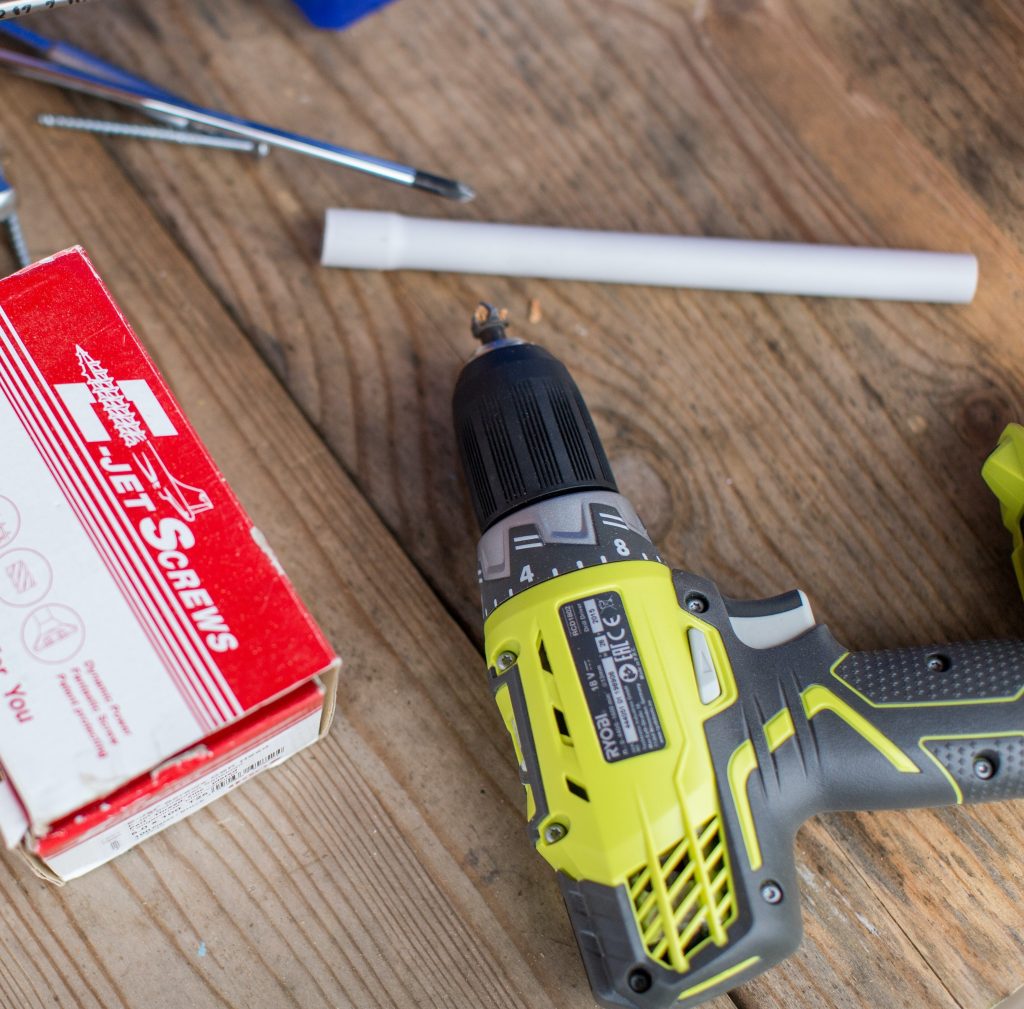 Number of electric radiators in property
If the plan is to deck your entire property out with electric heating, hardwiring is essential, as too many electric heaters connected to one ring main can overload it, leading to tripping. If only one or two units are required, DIY installation is a suitable option.
Any electric radiator installed in a bathroom needs hardwiring by a professional. This is to ensure it is safe to use when in the vicinity of water. Generally speaking, electric radiators are not recommended for use in bathrooms, as they can't be used for towel drying – unlike electric towel rails, which are built for the job. In any case, always make sure any electric radiator being installed in a bathroom has an appropriate IP rating – IPX4 or higher is essential.
Professional hardwiring creates a fixed connection between an electric radiator and a property's mains electricity. It must be carried out by a qualified electrician, but it's a process that's not anywhere near as costly or disruptive as extending a centralised system. It offers a completely wireless finish, making your property's heating look like a permanent fixture. 
Pros of a hardwired finish
●       All unsightly cables are hidden: During the hardwiring process, electricians are able to run any wires through the wall, in order to reach the fused spur. This offers a completely wireless finish, for a seamless and aesthetically-pleasing look.
●       Permanent fitting prevents any moving of the units: Ideal for rented properties, hardwired electric radiators are unable to be moved by anyone other than an electrician.
●       It frees up plug sockets in a room: installing multiple radiators DIY in one property isn't recommended, not least as it occupies multiple plug sockets – rather impractical for day-to-day life.
Cons of a hardwired finish
●       Requires an electrician appointment: It goes without saying, but hardwiring necessitates help from an electrician, and as such, time and money to schedule an appointment. Hardwiring is not a complicated procedure for a qualified pro, though, and is infinitely less disruptive than extending a centrally heated system.
●       Less portability: Depending on your circumstances, the permanence of hardwiring can be a positive or a negative – a lack of portability can be a downside if your properties need flexible, spot-focused heating. 
What is DIY installation?
DIY installation involves mounting your heater and connecting it to an electricity supply yourself. It's completely straightforward, and the whole process can be completed in under an hour with the right tools. All DIY electric radiators sold at Ecostrad are compatible with the standard 3-pin plug sockets sprinkled around a property, so it's simply a case of plugging them in before they're ready to go.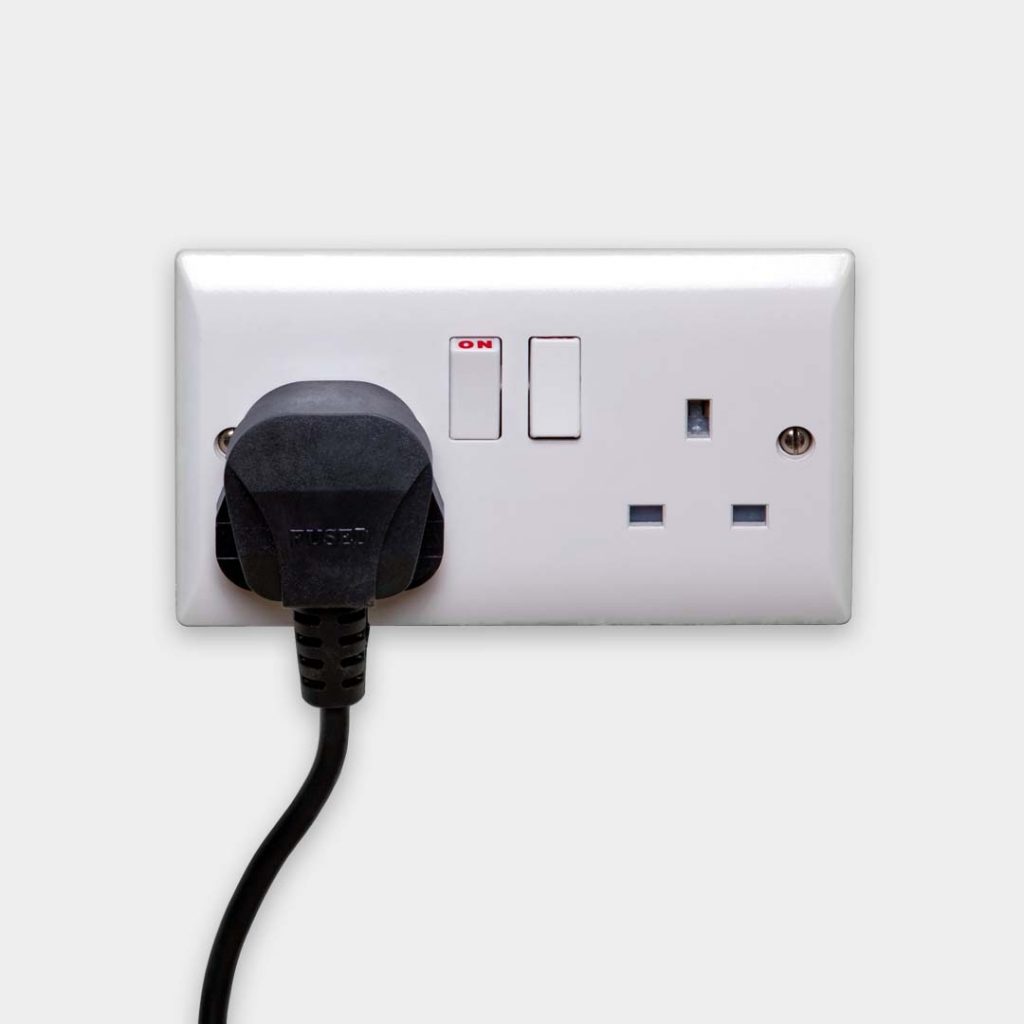 ●       Quick and easy setup: All fixtures and fittings come in-box with DIY Ecostrad electric radiators – so as long as you have a drill with a suitable masonry drill bit, the rest is completely straightforward – no appointments necessary.
●       Zero cost: Totally free, DIY installation is undeniably the cheapest option.
●       Limitations in installation: As we covered, DIY fitting is not appropriate for more than a couple heaters in a property, due to a risk of overloading the ring main. Similarly, DIY installation is not suitable for bathrooms.
Our top hardwired electric radiators: Ecostrad's designer range
Ecostrad's designer range of electric radiators are the perfect fit if a hardwired finish is what your property requires. Offering a particularly sleek, modern finish, designer radiators have the superior aesthetics to make your property's heating look like a conscious design choice. As such, opting for a seamless, wire-free installation just makes sense.
Oil-filled electric radiators house a metal heating element which warms a reservoir of thermal fluid, which then distributes warmth throughout the radiator and eventually out into the room. This fluid is fully sealed, so they never need to be bled or topped up with oil.
With various design styles on offer, from sharp rectangular bars in slick anthracite colourways, to softer oval-edged models in crisp white finishes, our designer range comprises an ideal style for every home. The Ecostrad Allerton even offers a column-style option reminiscent of 19th century cast iron radiators, elevating the look of both modern and traditional interiors.
For an in-depth look at our designer collection, check out our blog here.
Our top DIY electric radiator: Ecostrad iQ Ceramic
The Ecostrad iQ Ceramic is the perfect all-rounder, and a great entryway to converting full properties to electric heating. If you're planning on extending heating in one or two specific spots, like a hallway or a spare room, DIY installation and the iQ Ceramic are a hand-in-hand solution.
A dry stone electric radiator, the iQ Ceramic comes with a series of internal ceramic stones at its core, which are excellent at retaining and distributing heat. It is lightweight, with the smallest model coming in at a very portable 8.8kg, so fitting the iQ Ceramic to a wall DIY is manageable between one or two people. If a more temporary heating solution is what's required, the iQ Ceramic comes with compatible feet for completely freestanding fitting, allowing heat to be directed exactly where it's needed.
Coming with a range of energy-saving features as standard, such as WiFi control, adaptive start and 24/7 programming, the iQ Ceramic is not only very inexpensive to install DIY, but it's built to save your property money on its heating in the long-run, too. Now available in a smart slate black colourway, the iQ Ceramic is primed for 21st century heating.
Versatile installation options as standard with electric
Whether opting for a professional, wire-free hardwired finish or a super-speedy plug-and-go fitting with our DIY models, there's an installation choice ideal for you and your property. Our bestselling iQ Ceramic even comes with compatible freestanding feet, adding another installation choice to the list. Deciding between professional hardwiring or DIY plug-in fitting truly depends on your specific circumstances, so if you're unsure, our friendly advisors are always on hand to help should you need them. Contact us directly here.