Ecostrad designer electric radiators: a deep dive
Modern designs, deluxe finishes and the latest heating technologies make up Ecostrad's range of designer electric radiators. Using specially engineered thermal fluid, our radiators boast superior heat retention and slower cool-downs, providing homes and businesses with premium warmth and efficiency. In today's article, we'll be taking an in-depth look across our four designer models, from their bespoke manufacturing to innovative smart control. Let's dive in.
Get to know the Ecostrad designer range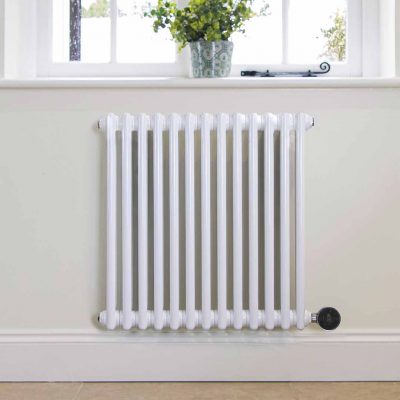 Ecostrad Allerton iQ
Traditional column build
White & anthracite finishes
Horizontal & low styles available
Adding a dash of tradition, the Ecostrad Allerton iQ is a column-style radiator inspired by the cast-iron models of the 19th century. Free from the constraints of plumbing, the Allerton has been designed with a modern edge to reflect the superior efficiency of electric heating. With low styles available, the Allerton is the ideal space-saver for rooms with restrictive wall space.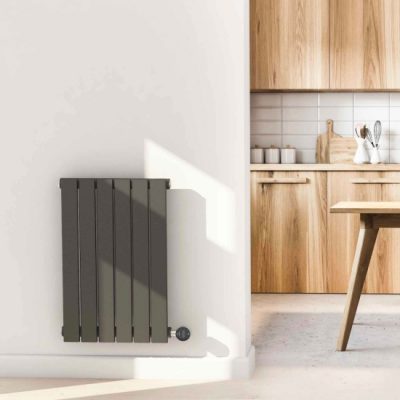 Ecostrad Ascoli iQ
Minimalist flat panel build
White & anthracite finishes
Horizontal styles available
The Ecostrad Ascoli iQ sports a modern, flat bar design that delivers an understated look. Capable of fitting into tight-knit spaces, the Ascoli's slimline frame offers a sleek and effective heating solution for rooms of all types.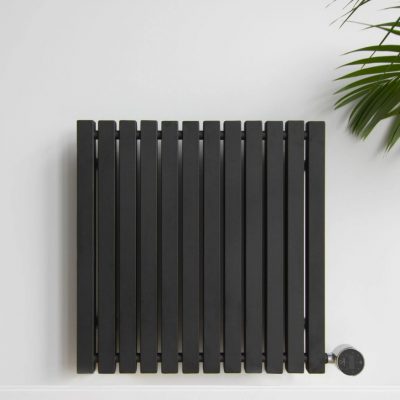 Ecostrad Adesso iQ
Slimline, rectangular bars
White & anthracite finishes
Horizontal & vertical styles available
Offering contemporary elegance, the Ecostrad Adesso iQ is the slimmest of our designer range with a depth of just 30mm. An unobtrusive option for any space, the Adesso's rectangular bars present a minimalist, clean-cut aesthetic which complements a vast range of interiors.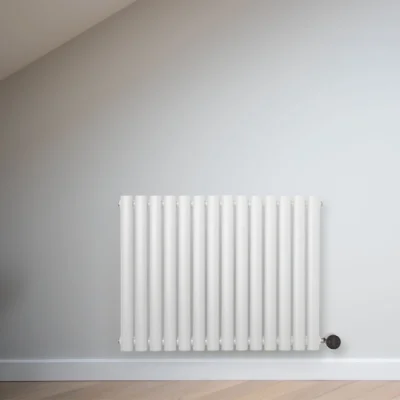 Ecostrad Allora iQ
Sophisticated oval-bar design
White & anthracite finishes
Horizontal & vertical styles available
The Ecostrad Allora iQ's gently rounded bars add sophistication to any space. Its monochromatic finishes act as an elegant focal point for walls, perfectly combining style as well as substance.
What Ecostrad designer electric radiators have in common:
Bespoke manufacturing
Ecostrad designer electric radiators are designed and produced using the latest heating technologies and best quality materials. With industry-leading experts at the helm, our Ecostrad designer range is built to truly showcase the power of electric for homes and businesses across the UK.
Optimised for electric – Built from the ground up, wider pipe joints and channels in the radiator body allow an even distribution of warmth. This ensures a more durable appliance that doesn't suffer from hot or cold spots.
Lot 20 compliant – Made with efficiency at the forefront, our designer range utilises innovative heating technologies and a wealth of energy-saving features, going above and beyond the requirements set out by this 2018 legislation.
Suitable for bathrooms – With robust IPX4 protection ratings, Ecostrad designer radiators are completely splashproof and can be fitted in zones 2 or 3 of any bathroom, making our designer range the ultimate dual-purpose heater.
10-year warranties – As a testament of their quality, enjoy extended guarantees with no hidden costs down the line.
If you'd like to learn more about the manufacturing processes behind our market-leading electric radiators, check out our previous blog posts: How manufacturing sets Ecostrad designer electric radiators apart and How are Ecostrad electric radiators made?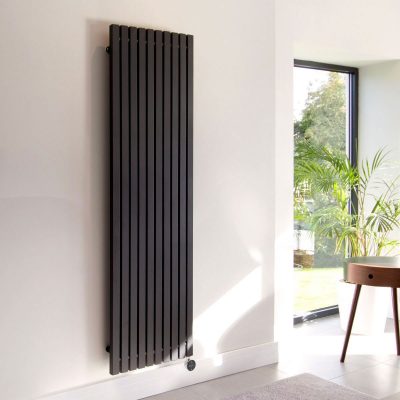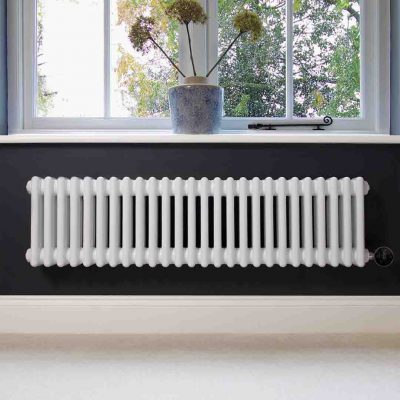 Fast-Flo technology
Using a specially engineered thermal fluid contained entirely within the radiator body, our radiators benefit from increased efficiency. The implementation of unique Fast-Flo technology means the optimised build of the radiator, paired with a highly efficient glycol solution, ensures a superior product.
Dual heat transfer – Heating through a combination of convection and radiation, our designer range delivers responsive heat capable of heating draught-prone and open plan spaces.
Even spread of warmth – With improved heat dispersion, the thermal fluid reaches every part of the radiator to ensure there's no risk of overheating and the radiator cutting out as a result.
Long-lasting warmth – The superior heat-retentive properties benefit the user long after switch-off, ensuring rooms stay warmer for longer.
Frost protection – The glycol solution used in our radiators contains antifreeze – this adds an automatic safeguard to the unit when temperatures drop over winter.
Ecostrad iQ WiFi Element
All Ecostrad designer radiators are fitted with this highly advanced, WiFi-compatible heating element. The element comes separately from the radiator and must be fitted by a qualified electrician – a quick and effortless job.
Discreet oval design – The element sports a stylish, universal design with a finish that integrates seamlessly with the radiator body.
Touchscreen interface – The touchscreen control dial features a backlit LCD display, with no protruding buttons to take away from the element's seamless design.
Precision thermostat – For precise heat management, the thermostat can be set to a specified temperature which will be adhered to ±0.5°C without fluctuation.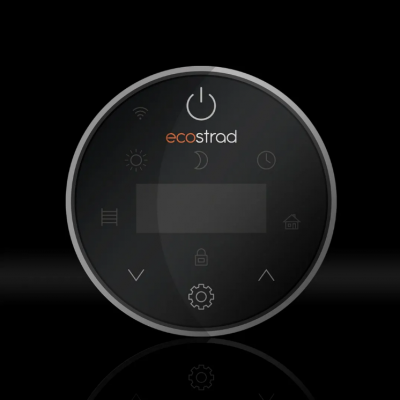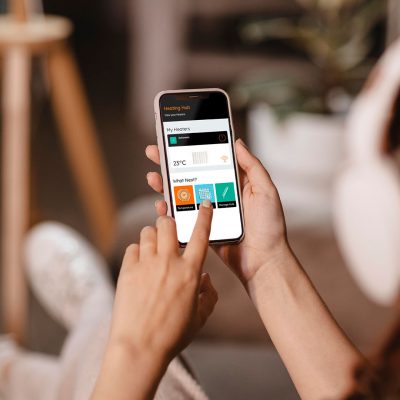 Smart control
Connecting the Ecostrad iQ heating element to WiFi gives users access to an unrivalled heat management system.
WiFi app control – With the Ecostrad Ecosystem app, Ecostrad radiators can be linked to a single point of use and programmed from the palm of your hand. Remote access is particularly useful for property lets, holiday homes or businesses that aren't used for personal heating.
Energy-saving features
In order to streamline energy usage, Ecostrad designer radiators come with a wealth of features that can be customised to the minute or set to a more set-and-forget approach. These energy-saving features not only make for a more efficient product, they're a way to slim down running costs and make significant savings on your heating.
24/7 programming – Set up a personalised schedule to match routines and property footfall. With electric, radiators can be programmed on a room-by-room basis to drastically cut down on energy waste.
Comfort, Eco & Frost modes – Select Comfort or Eco mode for hourly intervals of constant, low-temperature heating, or Anti-Frost mode when temperatures drop – particularly useful in lets that may remain vacant over winter.
0-8 Hour Timer – Between a temperature range of 30-70°C, Ecostrad designer radiators can be left running for a specified amount of time before switching to standby mode.
Open window detection – If the temperature drops more than 2°C in a 5-minute period, the element will switch to its Anti-Frost mode to avoid excess heat loss.
Adaptive start – Pre-heating the radiator ahead of schedule, rooms are optimally heated at the specific time set, removing the need for heating boosts.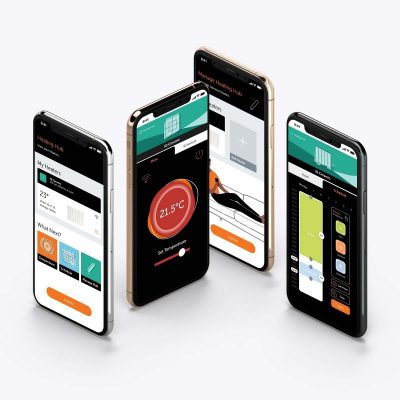 Experience innovative heating and luxury styling with Ecostrad designer electric radiators