How are Ecostrad electric radiators made?
At Ecostrad, we are committed to providing our customers with the very best electric heating solutions the industry has to offer. We believe in constant innovation and sustainable practises, which is why our range of smart, designer and German electric radiators are built to the highest of standards. From design and technology to efficiency and control, every aspect of production is expertly delivered. Read on for a greater look at how our industry-leading electric radiators are made.
Ecostrad electric radiators are the combination of market-leading heating expertise and top-quality materials – both of which combine to guarantee a superior product. With rigorous testing at every step and compliancy with eco directives such as Lot 20, we offer a range of premium, sustainable products at affordable prices. The 10-year warranties that come with all of our radiators are a testament to their first-class quality.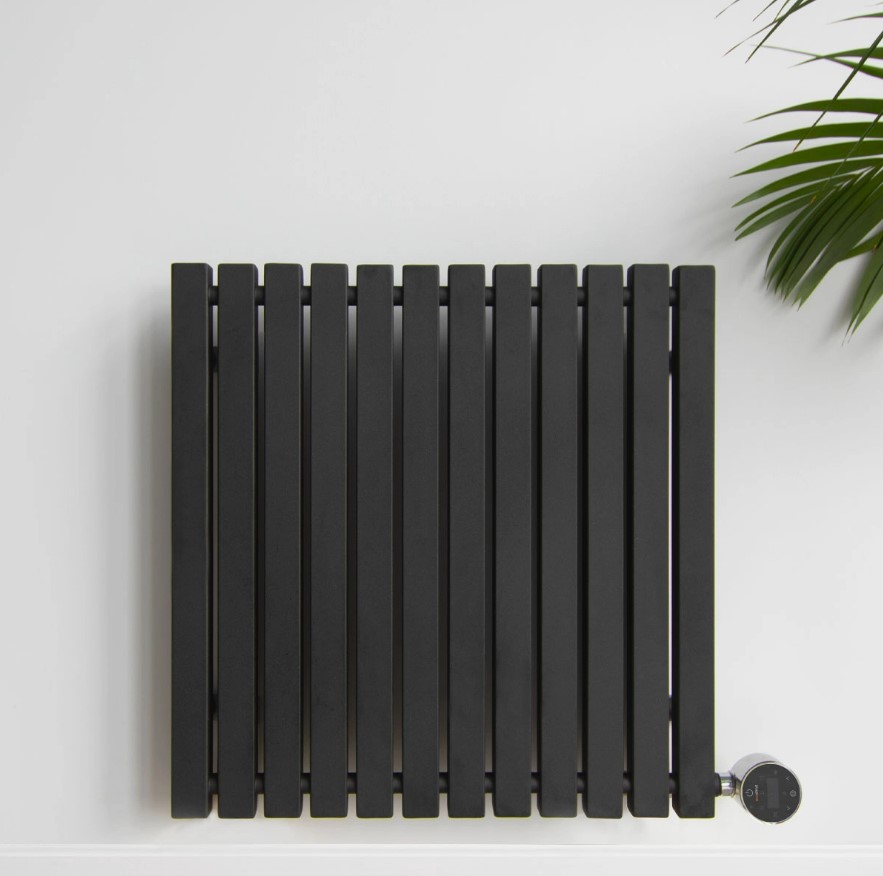 Our designer electric radiators
Our designer trio, the Adesso, Allora and Ascoli, are built from the ground up to best utilise the power of electric. Unlike many designer electric radiators on the market that have been converted from traditional central heating units and simply fitted with a new element, Ecostrad designer radiators have been manufactured specifically with electric heating in mind. With wider pipe joints and channels to allow an even distribution of warmth, homes and businesses can benefit from long-lasting warmth and a more durable appliance that never runs the risk of overheating.
Our German electric radiators
Designed and manufactured in Germany, the Ecostrad Ecowärme goes through a meticulous quality control process, with each stage of production overseen by a team of experts. For absolute consistency, each Ecowärme comes with a unique code that can be traced back to the manufacturing plant, so any discrepancies can be addressed directly at the source. This level of accountability, detail and care ensure a robust and long-lasting product – a testament to German excellence.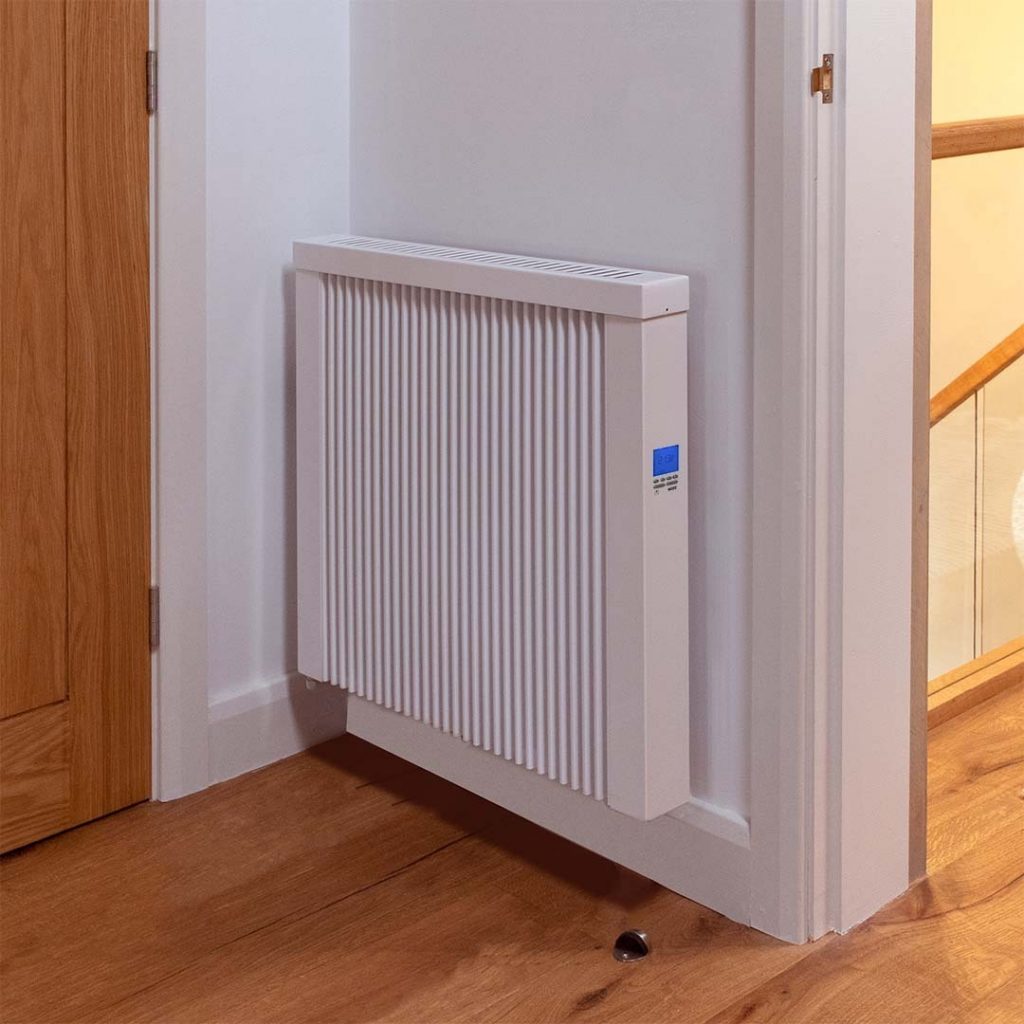 Efficiency and electric heating go hand in hand. As our electric radiators convert 100% of the energy sourced from the mains into useable heat, absolutely nothing is wasted. Ecostrad heating technologies are selected due to their excellent thermal properties, optimising heat distribution and retention to ensure a superior product. At Ecostrad, we are paving the way to a greener future, and by pairing our radiators with a renewable energy source, homes and businesses can benefit from carbon free heating.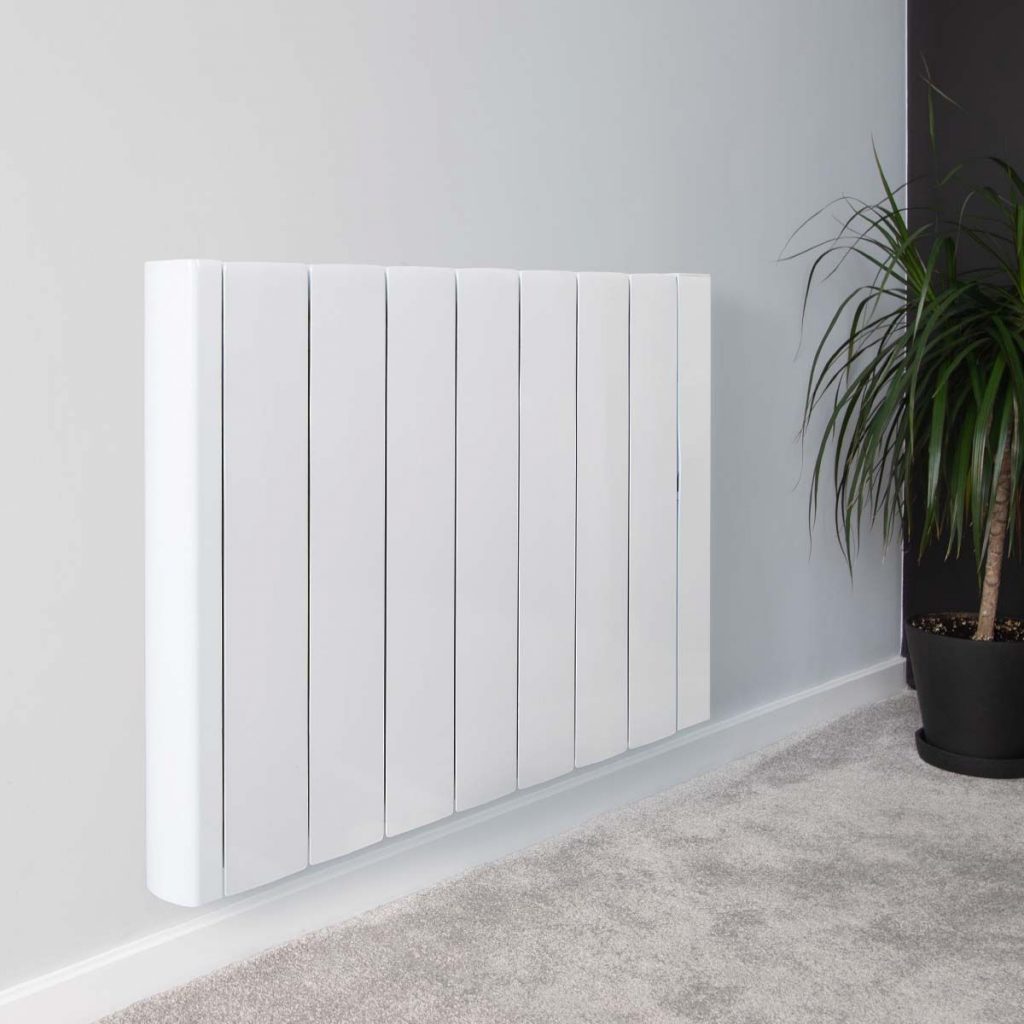 Our ceramic electric radiators
Our ceramic radiators, the iQ Ceramic and Ecostrad Ecowärme, boast superior efficiency due to the amount of radiant heat they produce. In-laid are a series of ceramic blocks or stones which provide greater heat distribution and retain heat for a long time after the radiators have stopped drawing power. Converting 50% of their warmth as radiation, instead of the usual 30%, make our ceramic radiators the ideal choice for hard-to-heat spaces. As they aren't relying as much on the circulation of heated air to work, warmth isn't lost to draughts or high ceilings.
Our oil-filled electric radiators
Our designer radiators heat using a specially engineered thermal fluid that is contained entirely within the radiator body. Implementing unique Fast-Flo technology, the circulation of the fluid is improved, ensuring there's no cold spots and achieving an even spread of warmth throughout the room. The superior heat-retentive properties of our oil-filled radiators benefit the user long after switch-off, ensuring rooms stay warmer for longer.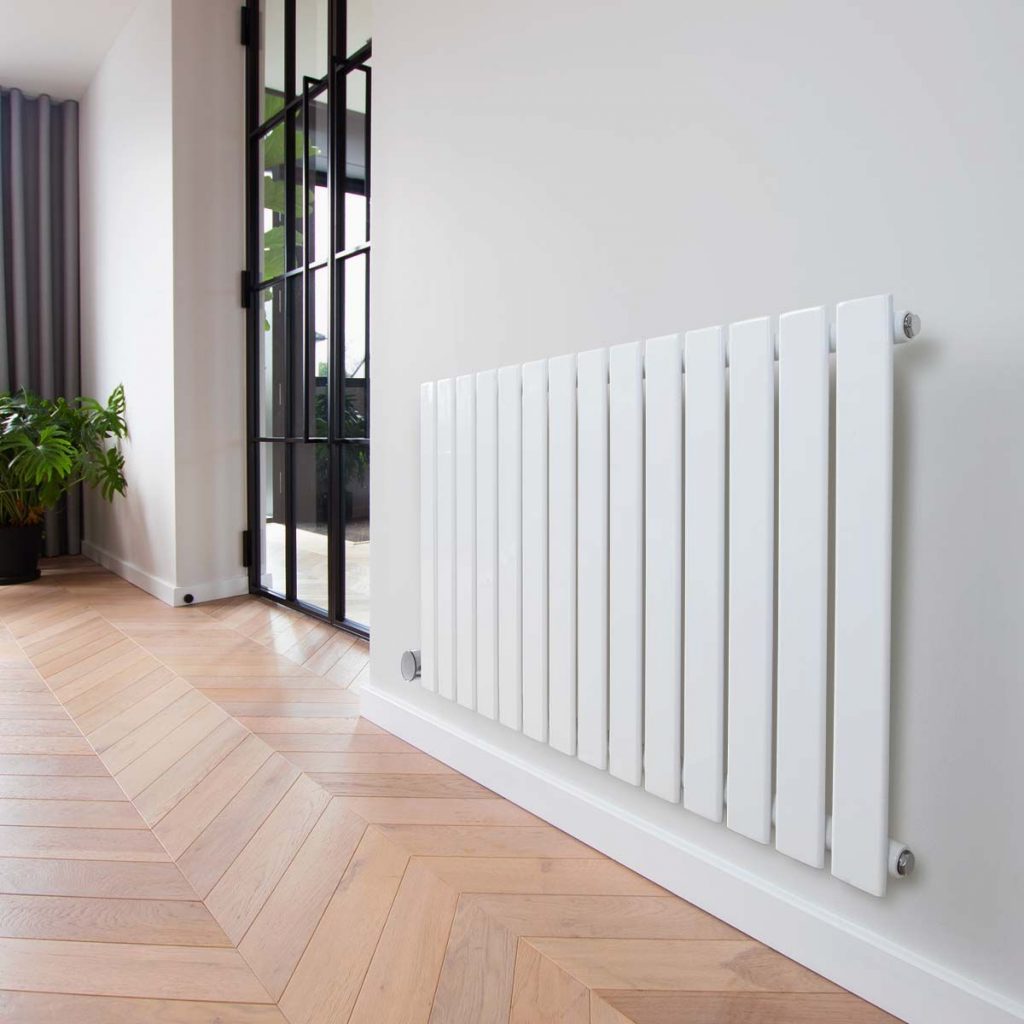 Whether fitted with a digital programmer or WiFi element, all Ecostrad radiators implement a wealth of energy-saving features. Not only do they go above and beyond the requirements set by Lot 20, they help our customers streamline energy usage and ultimately reduce running costs.
Precision digital thermostat – Accurate to 0.5°C, temperatures are measured and maintained consistently as a way to stop unnecessary energy waste.
Adaptive start – Pre-heating the radiator ahead of schedule, rooms are optimally heated at the specific time set, removing the need for heating boosts.
Open window detection – Sensing a sudden drop in room temperature, the radiator switches to an energy-saving heating mode to avoid heat loss.
Heating modes – 3 heating modes control both the internal and external temperature of the radiator. Anti-Frost is particularly useful in properties that may remain vacant for extended periods, ensuring the radiator remains operational in cold weather.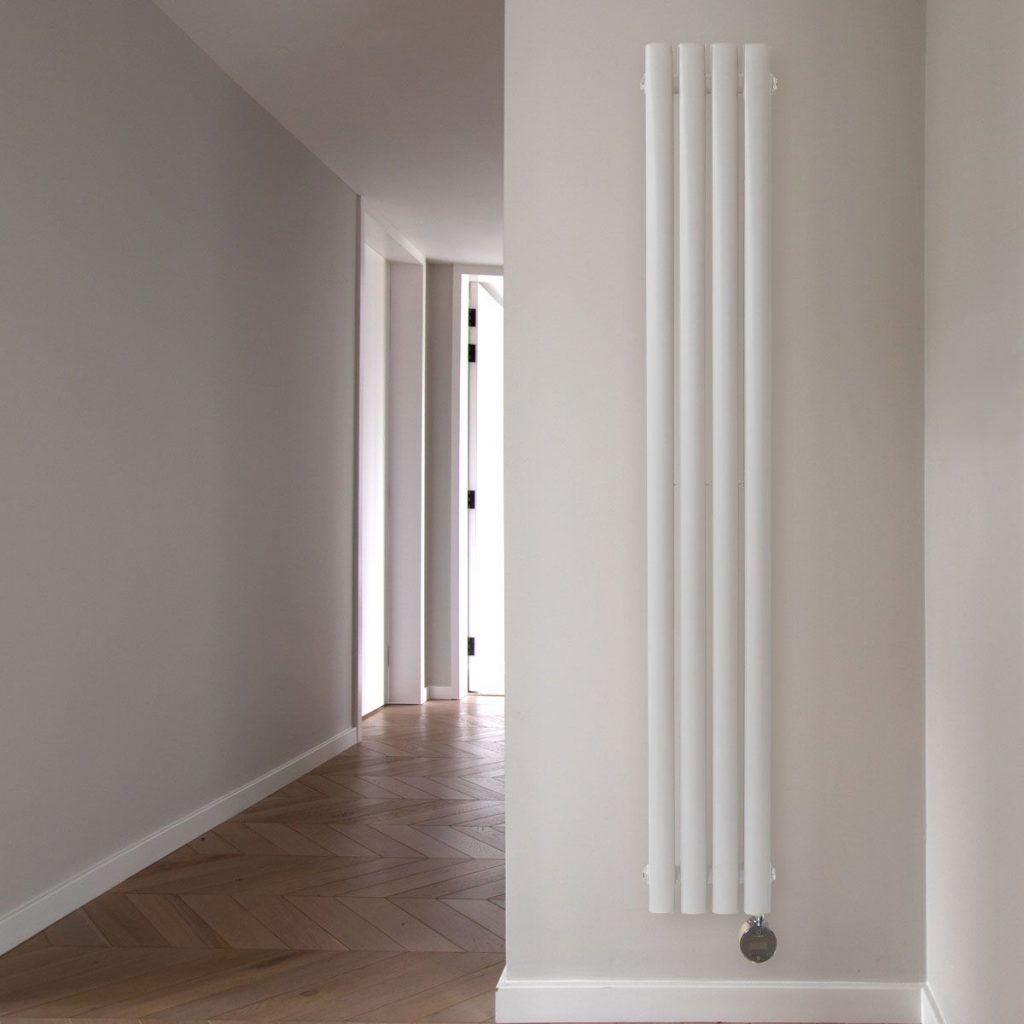 At Ecostrad, we place equal value on style and functionality. Free from the constraints of plumbing, the appearance of Ecostrad electric radiators match their modern programming, whether that's through their bold colours or eye-catching designs.
Traditional and contemporary styles – The Ecowarme's traditional flute design is ideal for period properties, the smooth lines of the iQ Ceramic are the definition of contemporary living, and the sleek oval bars of the Allora make the ideal wall feature for modern homes. Whatever the décor, Ecostrad has a radiator to match.
Classic and statement colours – Classic white or bold anthracite; the powder-coated finishes of all Ecostrad radiators are designed to blend, complement, or stylishly contrast against any interior.
Horizontal and vertical models – Our electric radiators come in the classic horizontal build, with our designer and German models also coming as a vertical option. This innovative orientation acts as both a striking focal point and functional space-saver for all room types.
21st century heating deserves 21st century control; that's why all Ecostrad electric radiators come in-built with management options designed to save you time and help slim down running costs.
Bluetooth and WiFi app control – Offering intuitive control directly from your smartphone, download the Ecostrad Ecosystem app and find out how you can take heat management to the next level.
Smart speaker compatibility – make instant changes without lifting a finger by connecting your electric radiators to Amazon Alexa or Google Home.
Motion sensor mode – Coming in tow with the iQ Ceramic, rooms are only heated when a presence is detected. After a set period of inactivity, the sensor switches the radiator to an energy-saving heating mode. Innovative and completely automatic, motion sensor is the ideal back-up control feature.
24/7 programming – Set daily and weekly temperatures, enable energy-saving features and authorise heating zones – schedules are the best way to ensure you're never wasting money heating an empty property.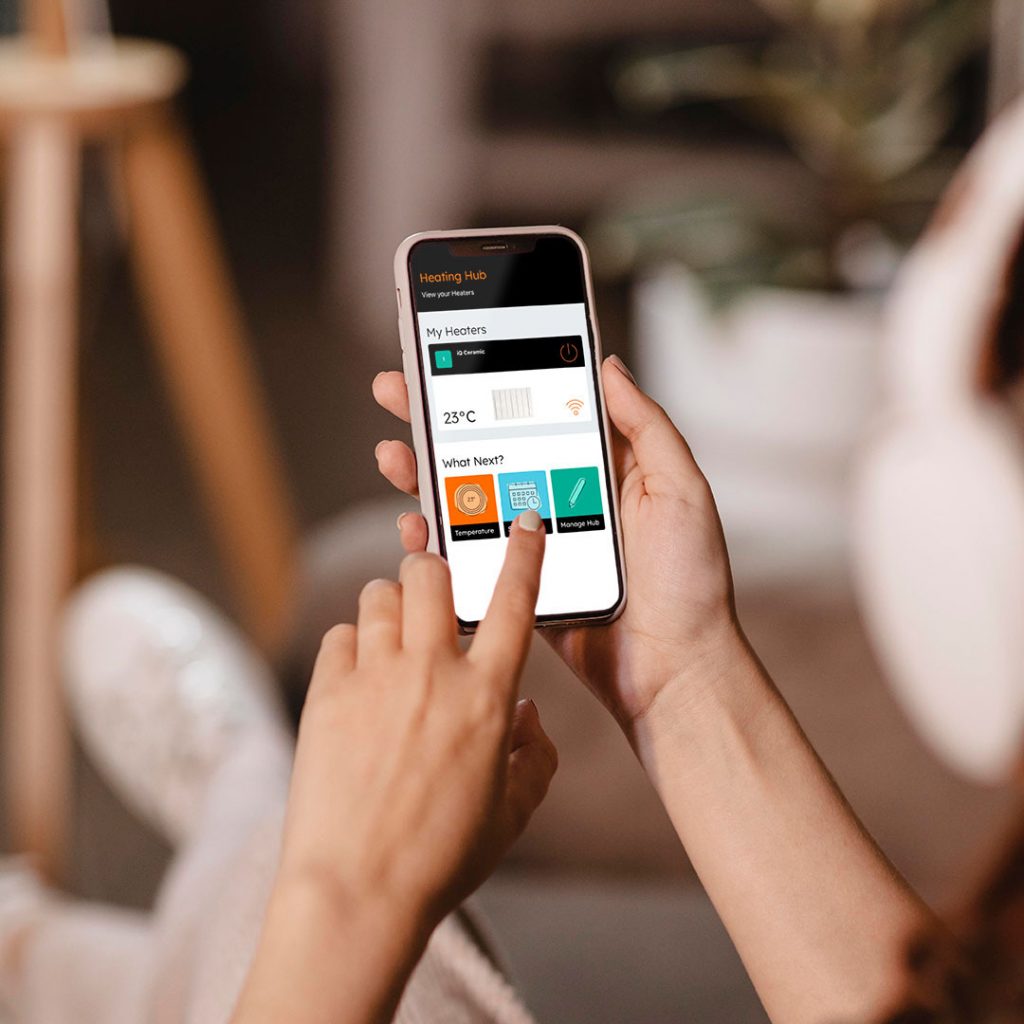 Invest in the best with Ecostrad electric radiators