German electric radiators: a deep dive
At Ecostrad, we pride ourselves on producing highly efficient electric heating solutions, and our German electric radiators are no exception. Renowned for their superior quality, German-made radiators benefit from a strong emphasis on research and development, cutting-edge technology, and meticulous production processes. Our Ecostrad Ecowärme range embodies all the features that make these heaters so popular. So, for everything you need to know, let's discover everything this bestseller has to offer.
Get to know the Ecostrad Ecowärme
The Ecostrad Ecowärme is an innovative German radiator designed with efficiency and responsiveness in mind. Available in white or anthracite and featuring a traditional fluted design, this radiator boasts a timeless aesthetic that complements both period and modern interiors. With a slimline build, discreet control panel and extensive programming, the Ecowärme provides a hassle-free solution to properties looking for energy-efficient heating that doesn't compromise on comfort.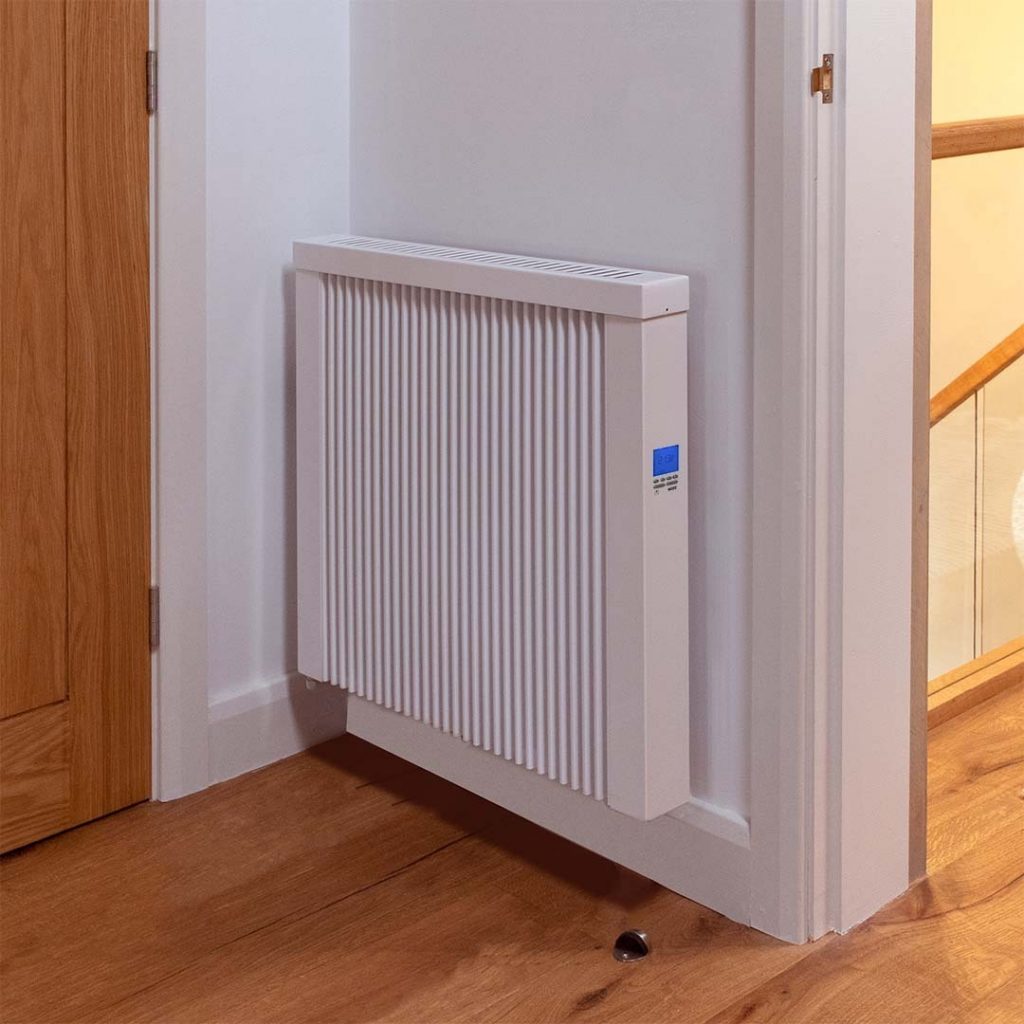 Horizontal/vertical models – With a choice between a classic and contemporary orientation, there's versatility to suit any type of room or property.
DIY-friendly installation – Lightweight and with all fixtures and fittings included, installation is quick and easy. Professional hardwiring isn't necessary unless a wire-free finish is preferred.
Suitable for wall-mounting or freestanding – Mountable on the wall or portable with the purchasable radiator feet provide flexibility for different heating needs and preferences.
High-quality German manufacturing
The Ecostrad Ecowärme is a product of Germany's leading experts in electric heating. The manufacturing process utilises the latest technologies, highest-quality materials, and a meticulous approach to quality control, resulting in a product of unparalleled excellence that surpasses EU energy efficiency requirements.
Rigorous quality control process – Each model undergoes thorough testing at every level. This attention to detail is overseen by a team of experts, and as such, every unit is assigned a unique code that enables any faults or discrepancies to be traced back to the manufacturing plant, allowing for quick and efficient resolution.
Lot 20 compliant – The Ecowärme meets the latest EU energy efficiency regulations, ensuring it operates with minimal energy wastage and maximum efficiency.
5-year manufacturer's warranty – As a testament to their quality, a comprehensive warranty and separate 2-year guarantee on the electronics ensures there's no hidden costs down the line.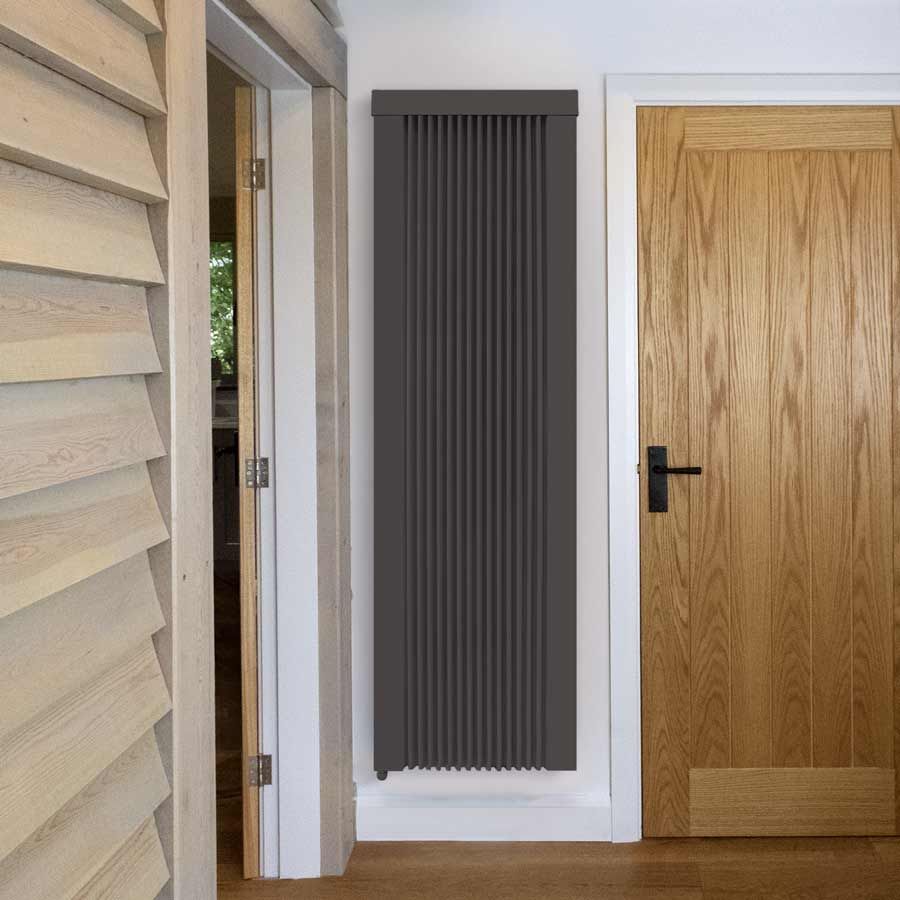 Efficient heating technology
Utilising the very latest German heating technology, the Ecowärme features a unique design that sets it apart from other models. Its ceramic bricks are suspended above an aluminium X-bar element, creating a balance between the efficiency of a ceramic radiator and the responsiveness of a panel heater. Using a combination of convection and radiation, the Ecowärme benefits from fast-acting warmth and long-lasting heat retention, helping to improve running costs and resulting in greater energy efficiency.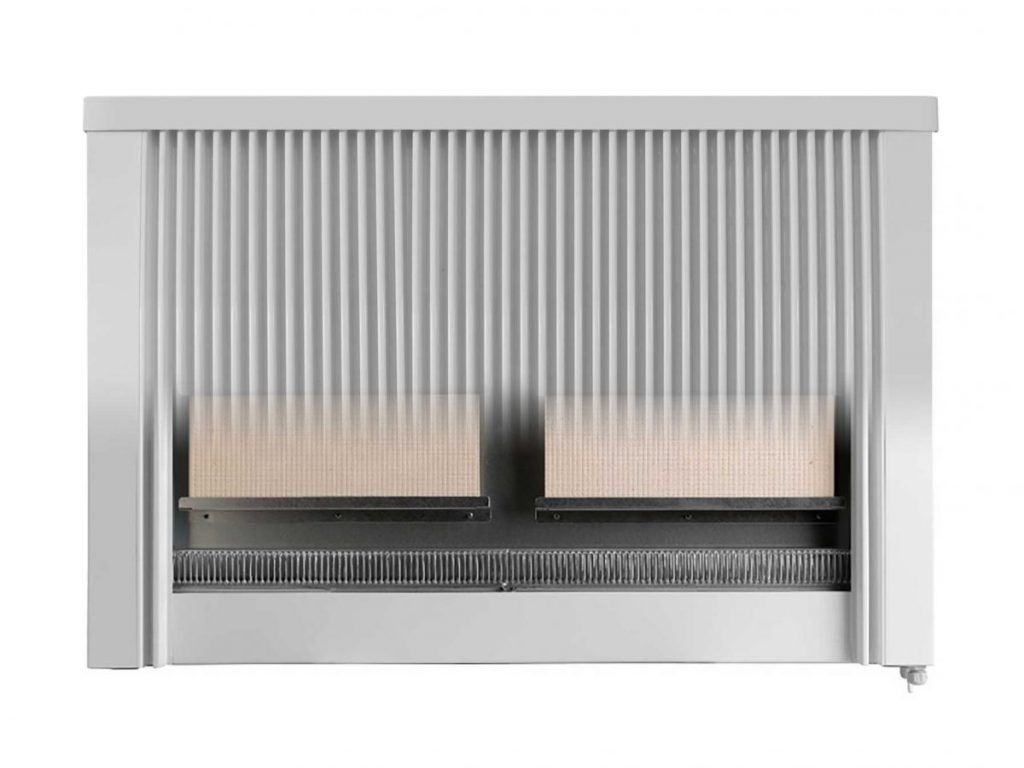 Heat-retentive composite ceramic – These heat-retentive ceramic bricks absorb heat and release it slowly, ensuring rooms are kept warmer for longer using less energy.
Extra deep fins – Fins on the front surface of the radiator quickly and efficiently bring rooms up to temperature by maximising contact with the air. Its deep-ribbed design increases its surface area, resulting in improved heat transfer.
Fast-acting heat – Similar to a panel heater, the Ecowärme uses an aluminium element to react quickly at switch-on, resulting in reactive and agile heating.
Offering a range of customisable settings, the Ecowärme can be tailored to suit the unique needs of a property. Delivering optimal energy efficiency and comfort, its intuitive push-button control panel makes it easy for users to access a variety of programming options with a few simple taps. With a lockable keypad, settings can be saved without tampering – a critical feature for homes with young children.
24/7 programming – Personalised heating schedules ensure that properties are never heating unnecessarily; particularly useful for holiday homes and student accommodation that may be left vacant for extended periods.
Comfort, Economy & Anti-Frost modes – These modes optimise the radiator to run at a consistent, low temperature to keep rooms comfortable and energy usage down. In Absence Mode, the Ecowärme will run on its Anti-Frost setting while a property is empty, customisable for up to 365 days.
Timer function – Adjustable between 30 minutes to 72 hours, this set-and-forget feature makes heat management without a schedule effortless.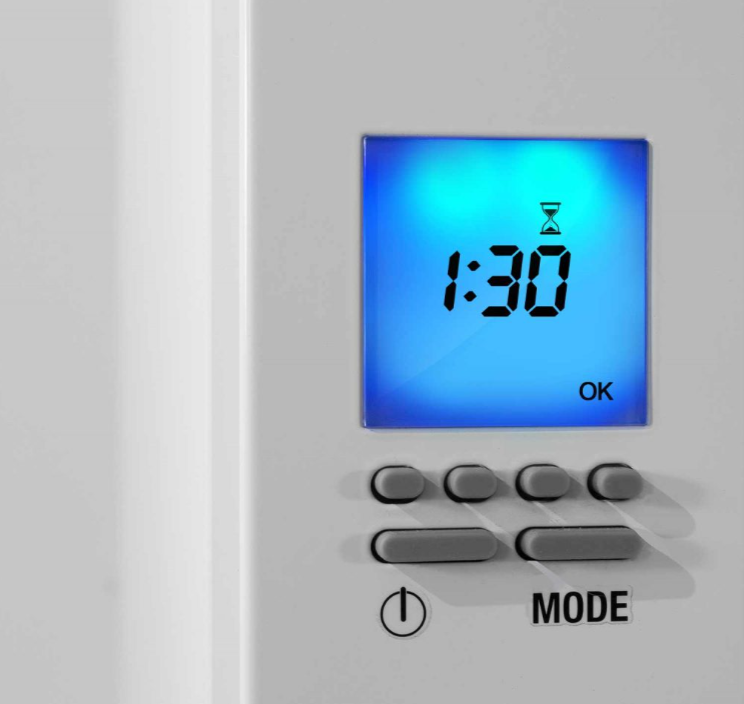 For improved energy-efficiency, Ecowärme electric radiators come with a range of features designed to help with sudden temperature drops, encourage reactive response times and to improve the precision of its room sensors. Features like these help comply with modern building regulations that prioritise energy-efficient heating, giving German electric radiators like the Ecowärme true future-proof status.
Open window detection – A built-in sensor detects sudden temperature drops caused by an open door or window. The radiator will automatically pause its operation until the temperature stabilises again, removing the risk of heat loss.
Adaptive start – This feature learns when the radiator needs to start heating to ensure a space reaches the desired temperature at precisely the right time.
Temperature offset – This allows for temperature adjustments in case of any discrepancies between room temperature and that measured by the thermostat, so a discrepancy of two degrees can be easily accounted for whether due to hot or cold spots or direct sunlight.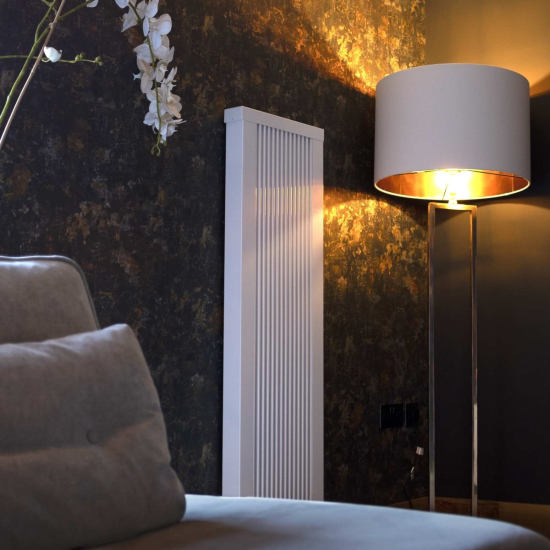 Experience heating excellence with German electric radiators
The combination of advanced technology, high-quality materials and attention to detail truly sets the Ecostrad Ecowärme apart from the rest. To shop our range, browse our partner site Electric Radiators Direct. If you're a wholesaler or tradesperson looking to add the Ecostrad Ecowärme to your portfolio, get in touch with a specialist customer advisor and experience heating excellence with Ecostrad today.